We're hiring! Mobile app developer job at Brightec
9 Jan 2018

Brightec Team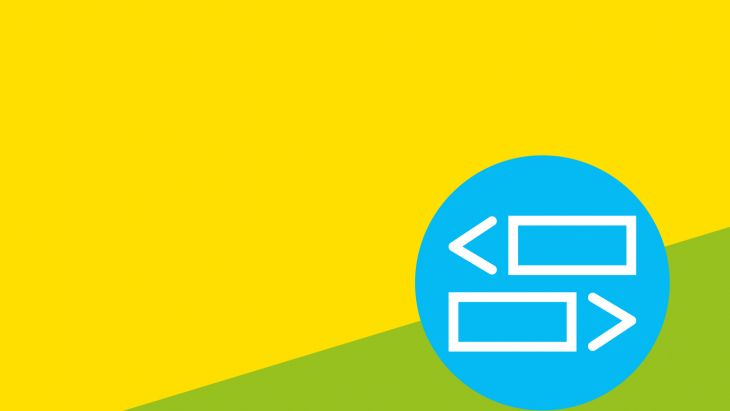 Are you a mobile app developer looking for a new role? Then we'd love to hear from you.
Job description
We're on the hunt for an exceptional mobile app developer to join our award-winning team here at Brightec. You'll have the passion, commitment and expertise to help us build apps to delight both our clients and users alike.
Our friendly team is made up of iOS Developers, Android Developers, Project Managers, UX/UI Designers, New Business and Client Service Specialists, and Digital Marketers. We employ only the brightest and the best people, which is why we're one of the leading app developers in the UK.
Most importantly, we work hard to ensure our client and employee happiness is at the very heart of everything we do. We invest heavily in our staff and pride ourselves on being one of the most sociable and enjoyable places to work.
Person Specification
We're looking for someone who's not just a coder, but someone who believes technology can make a difference, and who wants to work in all aspects of mobile app development.
We'll be committed to your progress as a developer, with regular coaching and mentoring to make sure your skills are continually improving. You'll get the chance to work on a wide variety of exciting app projects for big brands across multiple industry sectors.
We'll give you:
The opportunity to grow as part of our team (https://www.brightec.co.uk/ideas/responsible-teams)
Coaching for your personal development (https://www.brightec.co.uk/ideas/coaching-greatness)
Generous training budget to further your development knowledge
Good quality Mac and any necessary software
Access to all our internal phone, tablet and wearable devices.
About you:
BS/MS degree in Computer Science, Engineering, Maths or a related subject (prefered not required)
Proven working experience in software development
Have experience in producing stand alone apps, or have published apps on the AppStore or Google Play Store
Have a good understanding of at least one related language such as Java, Kotlin, Objective-C or Swift
A deep familiarity with iOS or Android libraries and frameworks
Experienced in unit testing and automated UI testing
Experience with third-party libraries and APIs
Working knowledge of the general mobile landscape, architectures, trends, and emerging technologies
Be excited about furthering your knowledge in a collaborative environment
Have an understanding of what users want and need in their apps
Be able to work as part of a team.
Working at Brightec
We strive to offer the best workplace experience we can. Our people are our biggest asset and we have an approachable team, working together and building meaningful relationships. We constantly invest in our staff, not only in events, training and experience, but also in fun, food and friendship.
From our studio offices in the heart of Brighton, we also offer flexible working hours and encourage our staff to work from outside the office on a regular basis.
Company details
We're a value-drive organisation and recognise that in the digital age, technology is in a state of constant evolution. We are confident in our team's ability to develop and deliver the very best products and service, whether that's in terms of design, development or relationship building.
Brightec works to create strong, long-term partnerships with our clients and high-quality, tested, maintainable code. It's this commitment that helps our clients to plot a path to growth and success.
Mobile apps for all
We specialise in bespoke mobile app development that puts the user first and delivers life-enhancing digital experiences. Our multi-award winning mobile apps for iOS (iPhone & iPad) and Android devices have delivered time and again for users and organisations alike.
Users matter
We keep the user at the forefront of any decisions we make. We aim to develop smarter and friendlier ways for people to engage with technology, striving for life-enhancing user experiences. This user focus has helped transform conversion rates, improved brand reputations, won multiple awards, and helped our clients get ahead of the game.
If customers aren't satisfied, neither are we https://www.brightec.co.uk/ideas/user-knows-best
Our team are agile
Impressive user experiences are only made possible through quality implementation, so we use scrum frameworks to continually refine every part of what we do.
Our agile approach, robust processes and highly skilled technical teams build, test and deliver web and mobile applications to the highest specifications. We care about every detail in the process, continually refining throughout.
Our clients
We have experience of working across a number of market sectors with industry leaders such as Jaguar Land Rover, Morrisons Supermarkets and the Marine Conservation Society, for whom we built a multi-award winning app. We've also worked with other renowned organisations such as Willis Towers Watson, Roche Pharmaceuticals, B. Braun, Ziffit, Numerco and many more.
We collaborate openly with all our clients, providing support and advice from discovery and design phases through to development, so we deliver a cutting-edge product that all parties are proud of. Our clients love working with us and we love making them feel like part of the team.
During their sprint we regularly encourage them to join us in Brighton and make our office their own. This helps us to strengthen our relationship, as well as aiding productivity by having them right on hand to discuss each new challenge as we craft their product.
Benefits
Starting Salary: Salary based on experience
Very flexible working hours and ability to work from home when required
Health Insurance
Pension
Training Budget.
Thank you for your interest - the deadline for this particular position is now over. But do watch this space for future opportunities.