How To Market Your New Retail App Effectively
28 Jul 2020
Josh O'Riordan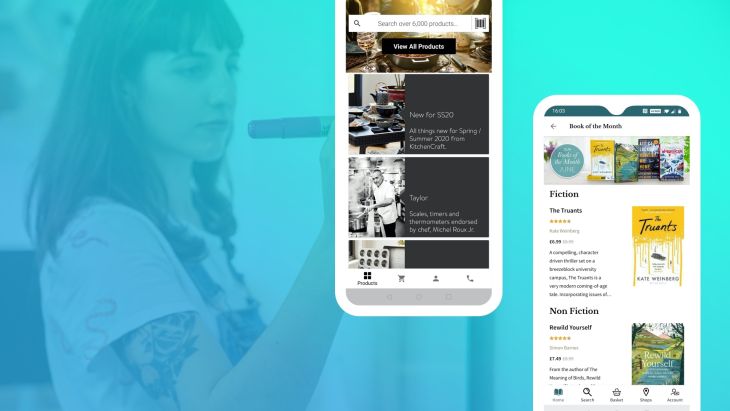 How are you going to make your retail app offering really stand out from the crowd?
How are you going to let your customers know how brilliant your app is? What incentives are you going to offer them so that they download, engage with, and explore all the functionality your new app has to offer?
These questions – which form the basis of even the simplest marketing strategy – should be as much a part of your retail mobile app development as the design and development itself. After all, you could design the best retail app in the world... but how will anyone know if they don't find it?
Just like the app development process, effective marketing comes down to knowing your customers well – from what prompts them to download your app in the first place, to what will keep them engaging with it, to what will make them recommend it to their friends.
In this blog, we'll explore how to approach the launch of your app, including generating buzz and anticipation before your app launches and effectively using incentives to drive downloads.
Pre-launch offers and behind-the-scenes insight
Get your customers ready and waiting for your app's release date by telling them when they can expect it. This might be a countdown on your social media channels, building hype around up-and-coming features using video previews, or emailing your engaged customer list with exclusive pre-launch offers to make sure you hit the ground running. It's also a great tactic to encourage customers to register their interest in advance so you can email them with a one-click download on launch day.
Gathering pre-launch reviews from relevant social media and industry influencers is also a great way to start conversations around your app in advance of launch. According to a study by Google, only 40% of mobile users go through the mobile app store to search for their next download. Most people find app recommendations via blogs, social media, YouTube videos and online tutorials or guides. Arm your pre-launch ambassadors with an incentive such as a personalised discount code to give out to their followers, so new customers can sign up and use it as soon as the app launches.
You could also use your company's blog to journal the process of your app coming to life. Let customers in behind the scenes to not only build anticipation but also to give early feedback on features and perhaps even help inform the direction you go with development. A customer-led approach is always best, and you can use your marketing channels to spark conversations around your app from the start.
Effectively marketing your retail app via social media
Social media is a serious force in the world of ecommerce. Pinterest, Instagram, and Facebook are responsible for driving a significant amount of traffic to retail sites that have a dedicated presence and advertise through these channels. And when it comes to retail app marketing, it's an area you really can't ignore.
As well as marketing your app to your existing social media audiences and potential customers via targeted ads to drive downloads, if your app can integrate with social commerce this gives you another huge advantage.
Social commerce allows customers to pay for items through social media, and Instagram and Facebook have both launched in-app checkout services. Through Instagram's Shoppable Posts, for example, customers can follow organic posts and targeted advertising to an in-app checkout page without leaving Instagram itself. As the platform continues to roll-out merchant integration with its checkout function, this is definitely an area to keep an eye on. For now, you could deep link from a Facebook or Instagram post to a native app and continue checkout on there.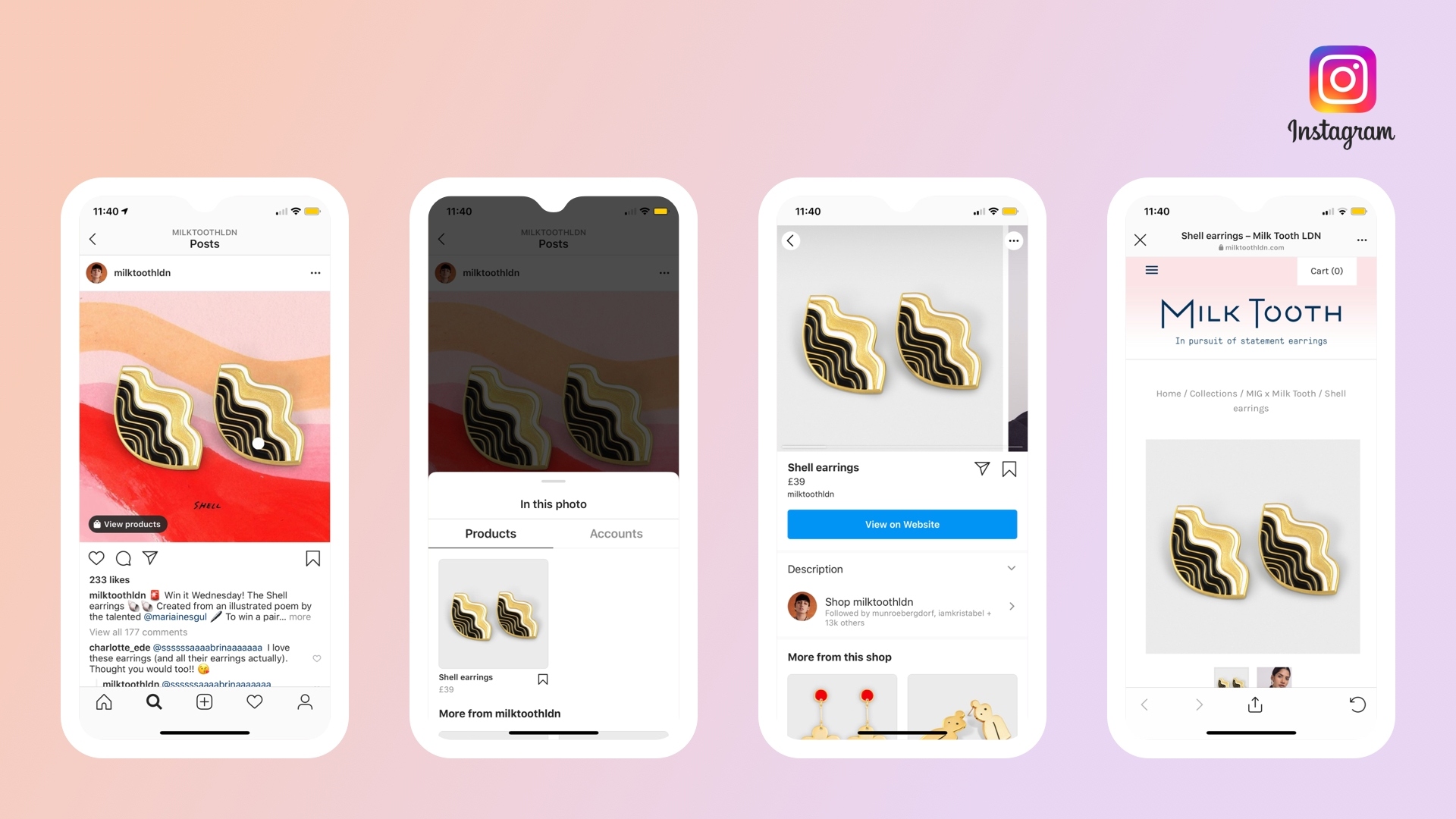 Using incentivisation in your app marketing
After making as much noise around your app launch as possible, post-launch you'll need to have a strategy in place to continue driving downloads, alerting customers to new features, and encouraging reviews and ratings within App Store and Google Play.
Make sharing your app worthwhile
A common tactic to drive ongoing downloads is to incentivise existing users to share your app to their personal networks. This could be done as simply as gifting in-app rewards to those who pass on a download code to a friend.
Retailer apps which have functionality that facilitates additional data gathering – such as fitness apps like Nike's which collect personal bests and fitness records – rely heavily on their community of users sharing these records on social media in order to attract others to download their app.
Create an in-app loyalty scheme
Encourage ongoing engagement from existing customers by offering discounts and incentives based on activity such as social media shares, frequency or value of purchases, or based on how long your customers have been with you. The more you reward customers for their loyalty with exclusive in-app perks, the more likely they are to want to share your app with their peers.
You could also use data such as sign-up dates to celebrate customer anniversaries with tailored offers delivered via push notifications, letting them know how valued they are as a customer and encouraging them to share their milestones with their online networks.
Integrate gamification with social sharing
Gamification isn't just a buzzword. As well as being a strong tactic for differentiating your app and driving continued usage after download with in-app "games", it's also a great marketing tactic for driving app downloads.
For example, if your customers are completing games, building points, gathering rewards, or engaging with each other in your app, it's likely that they'll want to show this off on social media. By facilitating social media sharing with prompts to share milestones, badges of honour, and points totals, you increase the chances of more people downloading your app because they want to get involved too.
Continue to evolve your app
When your retail app is successful – once your customers have downloaded your app and are using it regularly – you will want to ensure that you're continually evolving and improving the user experience via regular app updates.
When you work with an agency (like us) it's a great idea to negotiate an ongoing retainer once the app build is complete in order to ensure you can get regular, data and customer-driven updates out. This ensures you don't fall behind your competitors, and you retain the customer loyalty you've worked so hard to gain.
Marketing should be all about your customers
Truly effective marketing achieves high levels of advocacy and peer recommendation. The more you can surprise, delight, and create intrigue with your app marketing strategy, the more likely your customers are to talk about it to their friends and spread the word.
Remember though – marketing is only effective if it chimes with your target market. Before you dive in and get creative with your app development and its marketing strategy, thoroughly researching your customers' preferences, purchase-drivers, and shopping habits should always be the first step.
---


Creating A Retail App?
We can take you through every stage of the app development process and leave you with a finished product that functions beautifully for both you and your customers.

Find out more about our app design services here.