Developing A Stand-out E-commerce App: Your Questions Answered
28 Jul 2020
Josh O'Riordan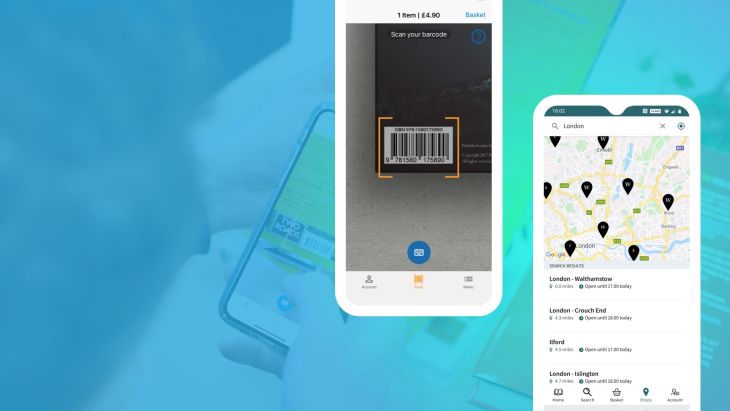 When it comes to ecommerce app creation, a customer-led approach is key.
In a competitive marketplace, on our crowded smartphones, amidst our noisy digital lives, creating a stand-out retail app will ultimately come down to how well you know what your customers want.
Mobile retail has shown serious growth in the last few years. In a study conducted in 2018, mobile devices were responsible for 40% of ecommerce sales in the US, and this figure is only getting higher.
Here, we take a closer look at the ecommerce app development process, including how to establish your timeline and budget, some of the most common mistakes businesses make during app development, how to include your team in a holistic approach to app creation, and more.
What's a realistic timeline and budget for app development?
With more purchases than ever happening online and more engagement than ever happening on our mobiles, investing in a mobile app is a consideration for a lot of retail businesses. The first questions we get asked are usually: "How much will it cost?" and "How long will it take?"
We'd love to give you a straightforward answer here, but it depends on multiple factors including the size of your operation, specific brand requirements, functionality which is essential for your business, and any necessary integrations.
On one end of the scale, for £20-50k, it's possible to develop a fairly simple app that's more of a go-between for different service providers, drawing together information such as offers from suppliers and details of delivery services in one place. This would likely take at least a month to develop. On the other end of the scale, if you're looking to create your own bespoke infrastructure that meets specific requirements, you're looking at a budget of at least £100k+ over the course of several months.
As an app development company, our approach is to start by looking at what matters most to your business and to your users. We'll establish what your goals are, and what will make your app unique. We're here to coach you through the process of figuring this out in order to maximise your budget and work as efficiently as possible. For example, there may be some points in your customer journey where a third-party integration can be included in the process, meaning that you don't have to coordinate everything yourself and you don't have to re-invent the wheel.
What are the biggest mistakes people make by trying to cut corners in ecommerce app development?
When you're faced with a large-scale project and under pressure to meet budgetary and time constraints, it's tempting to cut corners in trying to find efficiencies. We don't advocate that when it comes to app development.
The two key mistakes we see retailers making time and again when it comes to their app development are:
Creating an app that's just like their mobile site
If you approach your app as nothing more than a downloadable, native version of your mobile site, you're missing a golden opportunity to engage with your customers in creative ways, as well as reducing the likelihood of your app being downloaded and used. After all, why not just use the mobile site?
In order to compete in the crowded app marketplace, you've got to bring something extra to the table. This might be as simple as app-only discounts, or more complex integration of AR technology to enhance the customer experience. A great example of this is the IKEA Place app which uses augmented reality to allow customers to place furniture in their own homes, seeing what it might look like before they purchase.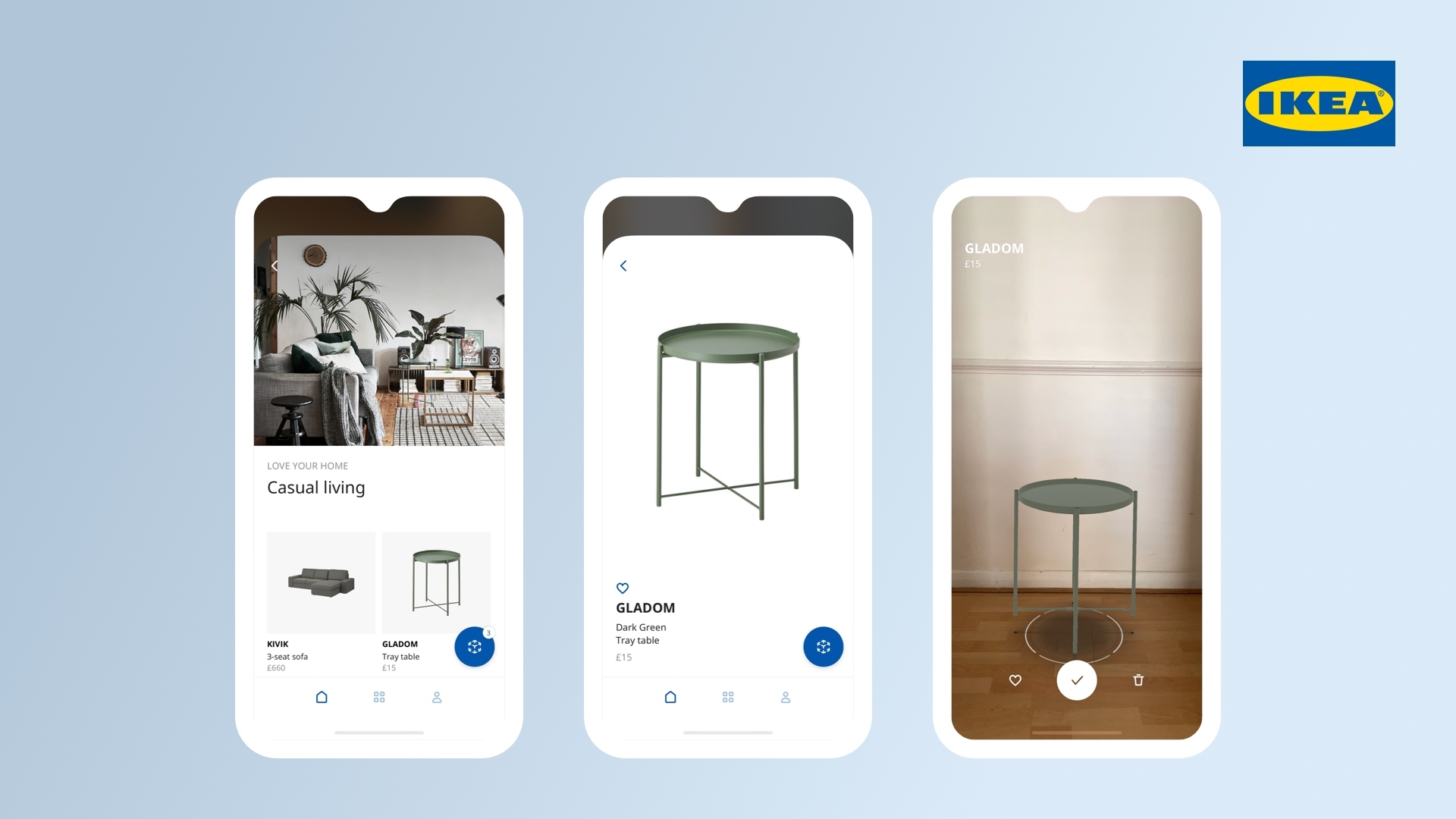 Not integrating with the in-store experience
Many brick-and-mortar retailers with an ecommerce presence fail to recognise the opportunity to use their app to draw people into the physical store. Functions like in-store discounts, mobile payment integrations, and stock check can all help with this.
American clothing retailer Target has used this integrated approach with success, launching the 'Wallet' feature in their app back in 2017. Not only can customers use their phones to pay with a Target REDcard credit or debit card (which gets them 5% off their purchases), they also get alerted to deals, can access weekly coupons, and can store and redeem gift cards in-store.
We developed this concept for Waterstones, with their 'My Plus' loyalty scheme. You can read about that here.
Who needs to be involved in the app development process?
When developing a retail app, it's obvious you'll need a team of designers, developers and web marketing specialists. However, whether this is an in-house team or an agency you've hired, in order to develop a successful retail app they shouldn't work in a silo. Your ecommerce app will be a significant investment for your businesses, and a holistic approach will deliver the best product.
Think about all the stake-holders that might need to be involved at various stages of the decision-making process in order to make your app as brilliant as possible. For example, what insight into your customer behaviour and complaints can your online customer service representatives offer? Can your staff who work in physical stores provide ideas as to what in-store features might be helpful as part of the shopping process? Not only will this help make your app more customer-focused, useful, and successful, it will also get buy-in across the entire organisation when it comes to marketing your app to customers.
What are UI and UX, and why do they matter?
Any successful app needs to take into account UI (User Interface) and UX (User Experience) design. These two aspects of your app will work together to create an experience that's visually pleasing, as well as intuitive for your customers to interact with. Well-thought-out design will need to be at the heart of your app development – it's one of those things that's invisible when it's done well, but takes a lot of work to get right.
Whenever we design an app, our core focus is that it's fast and responsive, with familiar navigation to provide an intuitive experience. Thorough user testing is an essential part of this, and it's a step that you should never attempt to cut corners on.
How do we approach app development?
Our approach is to work with our clients at every step of the way in their app development, with our focus being on clarity, ease of navigation and an all-around seamless experience that delights customers and makes engagement with your business easier, and exciting.
We have a specialist team for developing apps specifically for the Android and iOS markets, and we're highly experienced when it comes to accessibility considerations for users with visual impairments, or other disabilities.
Once developed, we also facilitate thorough user-testing to fine-tune your app until you have the most perfect, user-friendly version of your product possible.
For more insight into what it's like to work with us, take a look at our recent project with one of the UK's largest and best-loved book retailers, Waterstones. Our work helped them stay relevant and profitable by enabling online shopping via their iOS and Android apps.
---


Creating A Retail App?
We can take you through every stage of the app development process and leave you with a finished product that functions beautifully for both you and your customers.

Find out more about our app design services here.