iPhone vs Android in the UK
1 Jan 2012

Brightec Team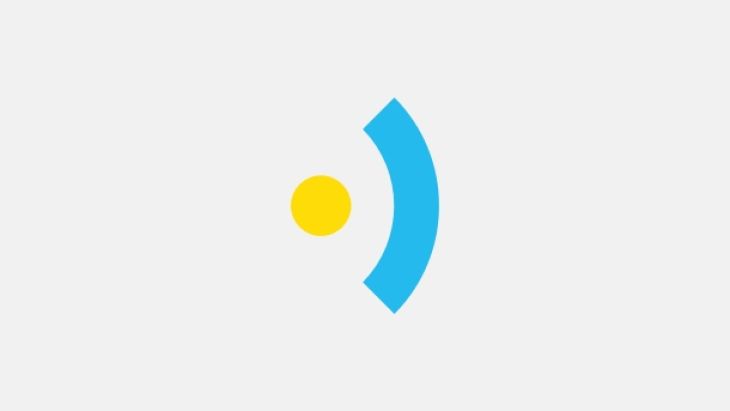 A recent study concluded that nearly half of smartphones sold in the UK are Android devices
Device usage
A recent study concluded that nearly half of smartphones sold in the UK are Android devices. This is compared to 18.5% being iPhones and 22.5% Blackberrys. The greatest surge in Android device uptake occurred in the 12 weeks leading up to 3 October 2010. Of course this does not mean that the iPhone is struggling.
Apple's brand loyalty is sky high and iOS is showing no sign of slowing down in creativity and usability. Android's success is largely due to the fact that the operating system can be installed on a wealth of phones from multiple manufacturers (Samsung, Nokia, etc.) whereas iOS is only available on Apple products.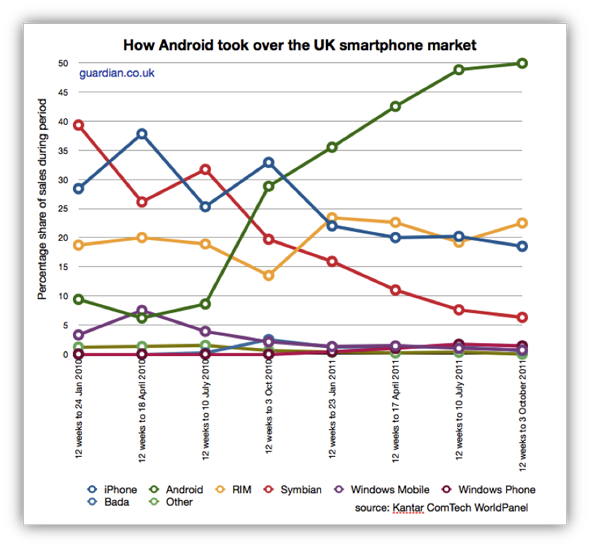 Application Usage
Even though Android has a significantly larger market share of mobile phone devices in the UK, application developers faced with a choice between iPhone and Android should consider both platforms depending on their needs. A recent report found that 90% of iOS users regularly use Facebook as compared to 63% of Android users.
Interestingly, the percentage of Twitter users was slightly higher for Android (25%) than iOS (22%). Not surprisingly, Android users were much more likely to use Google's social networking platform 'Google+' by a percentage of 35% to 8%.
Choosing between iOS and Android for your app
When it comes to making a choice between iOS and Android, the best answer is – why choose one over the other? If your budget allows for you to produce an app for both operating systems then you are guaranteed that your app will have a much wider reach.
However, if you must choose between iOS and Android, it is much better to choose the operating system that is best suited for your needs.
For example, if you have an app that will provide content from your magazine or local newspaper and you feel it's vital that your app's users are sharing the app's content on Facebook, then it's quite likely that iOS is the way to go. As the studies have shown, iOS users love Facebook 27% more than Android users.
However, if your app is a local business directory and will be heavily dependent on Google Maps, then you may want to go with Android.
Remember, this doesn't need to be a 'one-or-the-other' decision. If possible, work your budget so you can produce an app for both operating systems. There are strengths and weaknesses to both iOS and Android, but that's the beauty of a competitive marketplace. With these two giants (Apple and Google) going head to head, the consumer is the winner.
The best way for your app to win is to be available on both iOS and Android, but we're app developers so you'd expect us to say that. Fortunately twice the app doesn't necessarily mean twice the money, but it will mean more of an investment. It can also mean more of a return on your investment.
1 - http://crave.cnet.co.uk/mobiles/android-outselling-iphone-by-two-to-one-in-the-uk-50005889/
This article was originally written for Brightec by Rich Crosby