What does 'Brightec' mean?
11 Oct 2017
Josh O'Riordan We ventured deep into the countryside to find ourselves…
Back in July we packed our sunscreen, dug out our sunglasses and spent a day at the lovely Tilton House working out who we are. No, this wasn't the Sussex countryside version of the Bourne Identity, this was Brightec reflecting on its brand.
We have an increasingly strong brand, but a brand lives and breathes, it doesn't sit still. Which means it's important to us to regularly evaluate our brand and ensure it accurately reflects who we are.
Sun's out, guns out
Flip it was hot! Alistair worried his factor 50 wouldn't be enough.
Once we'd had a good look around our beautiful surroundings (including the giant yurt) we got down to business.
The set-up was causal and our agenda pretty loose. We're an organised bunch but we didn't want to limit our creativity. We began where all great things at Brightec start, with a pack of post-its, sharpies and a blank wall. Well, when we say wall…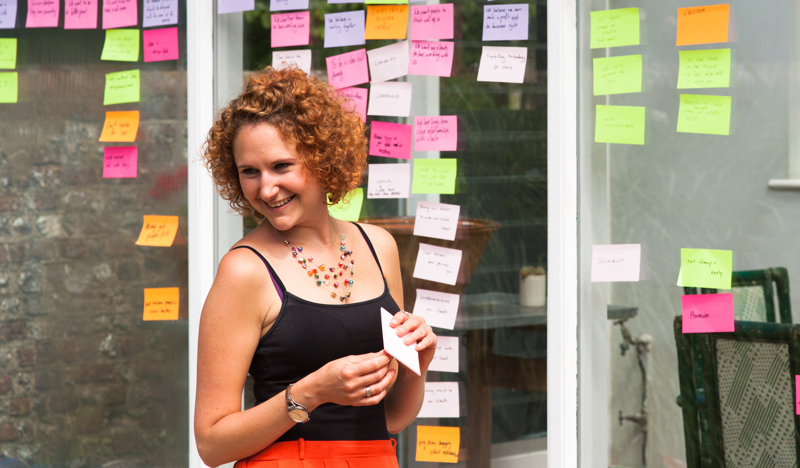 Getting some perspective
To ensure that we didn't just sit in the sun and wax lyrical about ourselves we asked our good friend and brand guru Bryan Kidd to join us for the day.
As good as we are internally, getting some outside perspective is hugely helpful.
It allows everyone on the team to get involved without someone having to be the facilitator.
Having to justify your ideas to someone outside your normal circle challenges them healthily.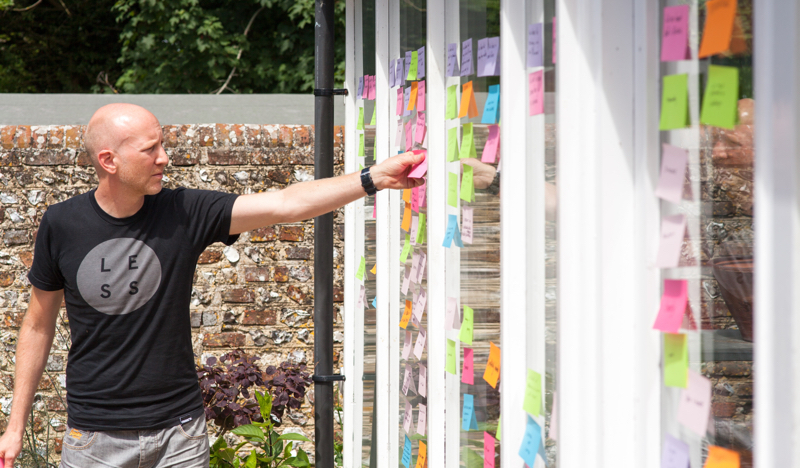 Time together
Usually, our office has pretty happy vibes, but spending some time together outside of it is invaluable.
If we want each other to flourish and be their best selves we need to know each other pretty well. We don't want anyone to ever feel like they are faking it at work or putting on a front. That's why getting time together outside of the office in a relaxed atmosphere is important.
We spent a lot of time on our away day looking at 'big picture' things. Having everyone involved helps cement everyone as heard and appreciated in the company.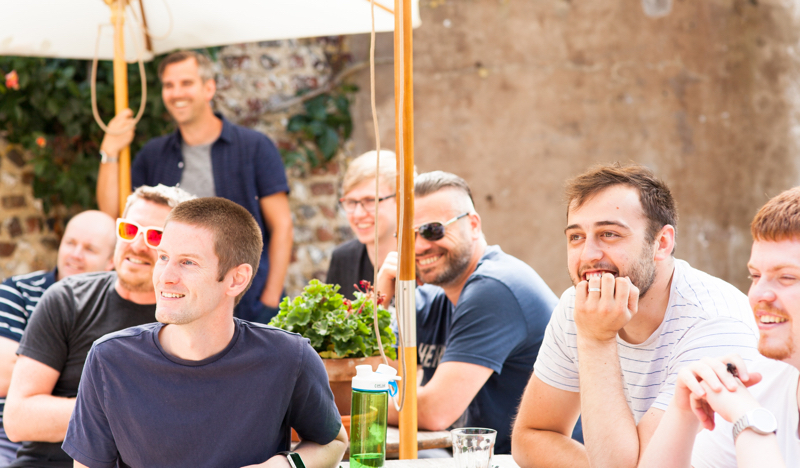 Output
Our away day was just the start of re-evaluating our brand values.
We've got lots of work to form them further and we'll be writing about it in the near future. But, if you're interested in any more details on how we ran our away day why not get in touch.