Feb 17 - Which devices & versions of iOS are most popular?
9 Mar 2017
Jotham Oakley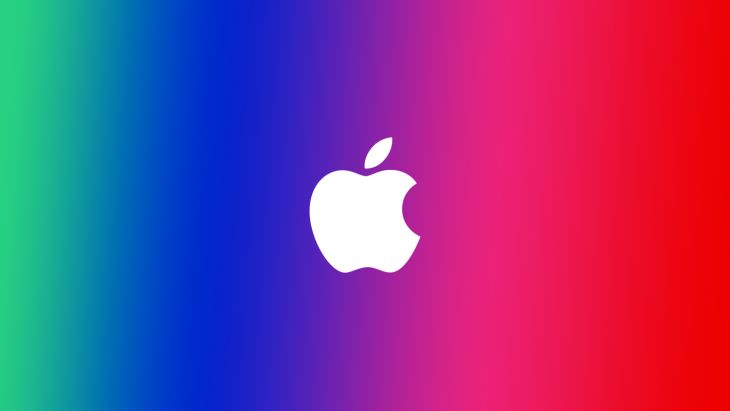 We took a look at which versions of iOS and which device sizes were most popular in February 2017
Which iOS?
We took a quick look at some AppStore statistics from February 2017 to help us understand which versions of the Apple iOS are currently most popular and which are the most popular devices using iOS.
Note: These are global stats, you'll have to do your own research to get region specific results.
iOS version usage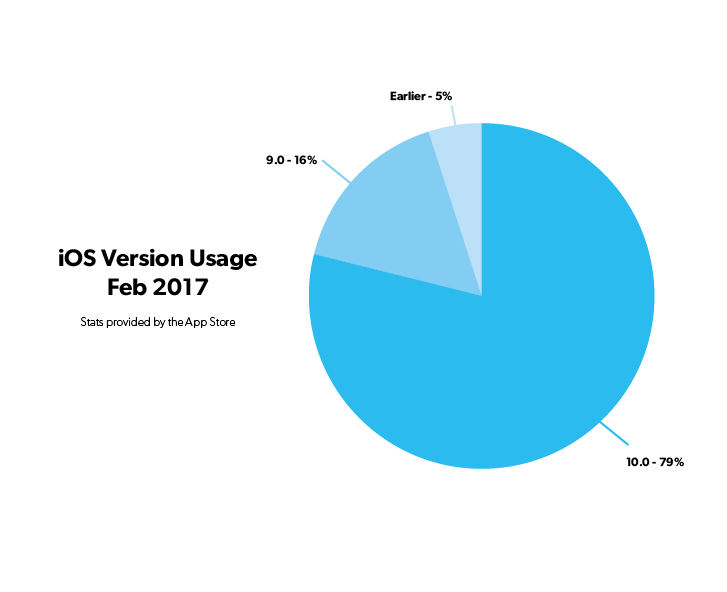 iOS 10 was released to the general public in September 2016, so it's probably not a surprise that 79% of users have made the upgrade.
However, it means that developers still need to continue to cater for the 21% of people who haven't made the leap and the 5% of people on either iOS 8 (released September 2014) or earlier.
5% might not sound much but considering there are possibly up to a billion iOS devices in use worldwide, that is still 50 million devices.
iOS device usage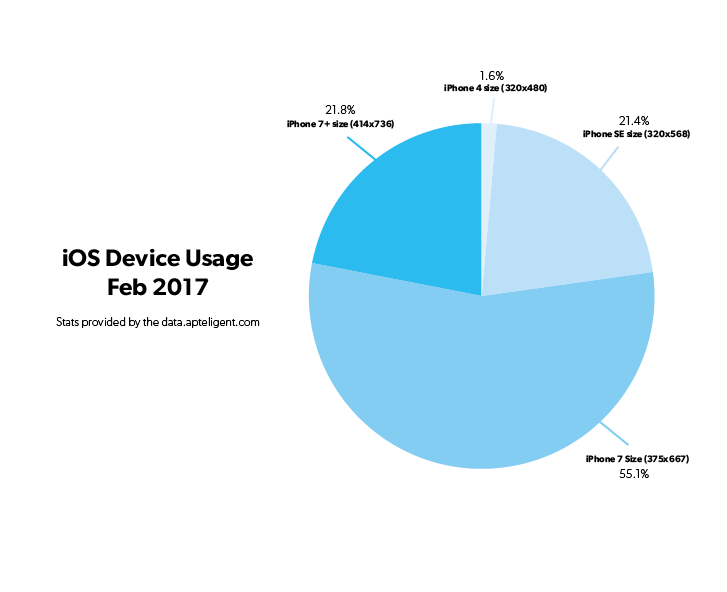 This chart focuses on screen size not specific devices. e.g. iPhone 7+ size includes the 7+, 6S+, 6+ and the SE size includes SE, 5S, 5C and 5.
Designers still need to cater for 320px width with 23% of devices SE size or iPhone 4 size.
We design and develop mobile apps for both iOS & Android. Get in touch to see how we could help you today.