Android Pay arrives in the UK
20 May 2016
Nick Holcombe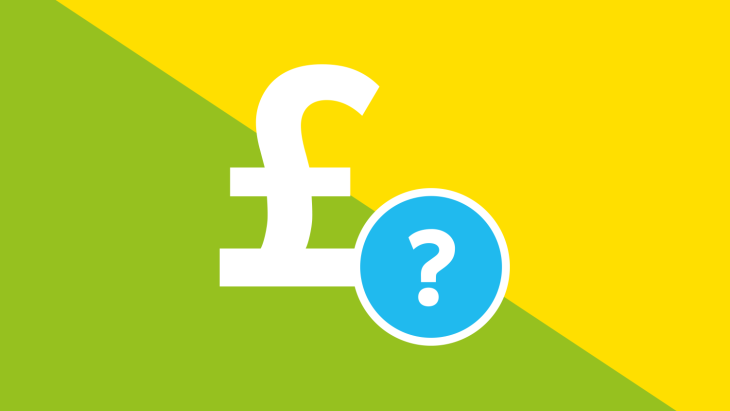 Android Pay is finally here in the UK. Here's what we make of it.
The developers hit the Naan Hut
Picture the scene for a moment; you're at the Naan Hut in Brighton waiting for your freshly made Chicken Club Wrap (what else right?). When in walks a gaggle of Android Developers.
Well, that was the scene this week. We were eagerly awaiting that evening's Google I/O keynote and we were discussing the possibilities at one of our favourite eateries.
The mood was already one of palpable thrill and anticipation when Alistair (one of our Android devs) received a message saying that Android Pay is now available in the UK. All of a sudden the excitement went up a notch or two.
What's the big deal I hear you say?
Some of you won't even know what Android Pay is, so let me explain…
Android Pay
Android Pay is a new way of paying using your Android phone instead of a contactless card. No this isn't Tomorrow's World or a dodgy 2005 sci-fi movie - this is actually happening.
It's Google's answer to Apple Pay. It's been available in the US for a while now. But here, over the pond, we've had to wait (we wondered whether a UK launch would be announced at Google I/O and so Alistair has been checking daily to see if the app has become available).
Finally, the wait is over; the UK is officially the first country outside of the US to get it!
Here's how
Back to the Naan Hut… The dilemma was, do we wait until we get back to Brightec HQ to install it and check it out, or do we install it there and then in the shop?
Fortunately, there was a lunch queue and it was going to take 10mins to get our food (did I mention the Chicken Club wrap is freshly made and fantastic, well worth the wait). We threw caution to the wind (developers are a wild bunch) and raced to be the first to install.

Install
Head over to the Play store and search for Android Pay - click Install (or click Enable if you have Marshmallow as it is already pre-installed by default) and wait with excitement for the 6MB install to take place.
Once installed, you'll be prompted to add a credit or debit card - Android Pay works in conjunction with your existing bank cards and not all of them support it yet (come on Barclays and Natwest!). Adding your card is quite fun as you can use the phone camera to "read" and enter your card details automatically.

Load
Load up your card and you're ready to go and start Android Paying!
It's probably worth saying, that when you pay using Android Pay your actual card details aren't given to the shop, instead a "virtual card number" is generated by your bank to increase security.
Tap
I approached the shop assistant with some trepidation, was this actually going to work? Were they going to look at me like I was some sort of loon waving my phone at the till?
I needn't have worried. With Apple Pay having been here in the UK for a while, shops are now used to customers getting their phones out to pay for things.
The transaction succeeded, although it felt a little stilted, partly because I wasn't exactly sure what was going to happen and partly because I was a bit too quick to put my phone on the card reader.
Apparently the shop assistant has to first tell the till how the customer is going to pay and activate the contactless reader. I imagine this happens with normal contactless card transactions, but I've never really noticed it.

Pay
A little beep later (or was it a vibration?) and the shop assistant seemed content that his till was telling him that I had paid.
I also got a notification on the phone confirming that I had indeed paid. If you look in the Android Pay app it also keeps track of all your purchases under each card you've added.
Job done
SUCCESS! Jubilated, I left the shop for Brightec HQ clutching my 70p Snickers bar and my bragging rights intact.
Worried that I was the only one excited by this development, I was pleased to find the BBC's Rory Cellan-Jones was just as excited!