Apple Event 2016 - The Headlines
8 Sept 2016
Steve Johnson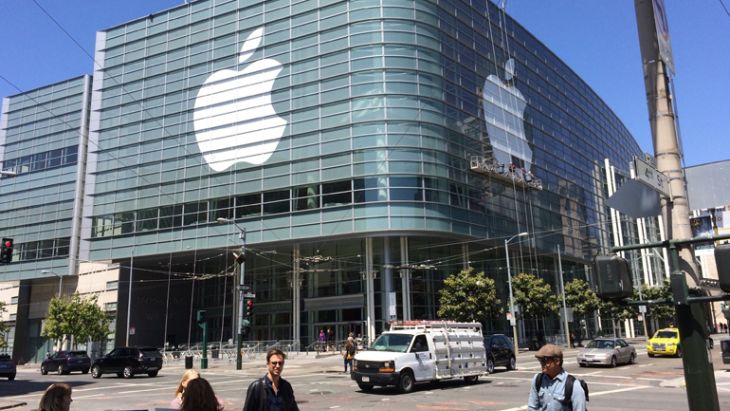 Our thoughts on the Apple Event from 7th September 2016. Was it all about the headphone jack?
'Really?'
Apple Events have built a reputation for delivering groundbreaking new products, stunning surprises and several moments of a collective 'really?'
In years past, the events have been eagerly awaited, attracting an almost religious fervour, with envy poured upon those lucky enough to take the pilgrimage and actually attend. Most mere mortals make do with huddling around a live-stream with beer and pizza (or coffee and biscuits, depending on your time zone).
However, the build-up to this year's event included much negative commentary - could Apple really launch an iPhone without a jack? Sacrilege! The faithful were not happy. But, would they be placated once they heard from Tim, Jony and co in the flesh?
Here are our recollections and comments on the event:
Apple Watch Series 2
As anticipated, there were plenty of new developments with the second generation Apple Watch. Some highlights:
PokemonGo is now on the Apple Watch! No more excuses, let's catch those eggs people!
The extra power available holds great potential for app development
The screen is twice as bright as the series 1 watch
It's waterproof (so you catch those Pokemon whilst swimming now)
They've launched a ceramic version?!
It has GPS
There's a Nike edition in a quite astonishing shade of green. Trying to catch up with market leader Fitbit.
iPhone 7 and iPhone 7 Plus
The main news:
The 'best ever' iPhone is a 4.7 inch iPhone 7 and a 5.5 inch iPhone 7 Plus
Home Kit looks interesting, but would you put your home in the hands of Siri? She still struggles to call my mum…
The new home button has been re-engineered. Solid state and force touch activated with taptic feedback (it vibrates).
It's water and dust resistant. You can now dunk it in your tea (we'll let someone else test that)
Professional-grade cameras
Dual cameras look impressive
The iPhone7 Plus has wide-angle and telephoto cameras side-by-side. Optical 2x zoom and digital 10x zoom
The new depth mode (made possible by the dual camera) is a big win for photo addicts
It's official - it's gone
The 3.5mm jack connector is gone… BUT - they're throwing a dongle in the box
Wait - those AirPods (wireless headphones) look way too similar to electric toothbrush heads…
In other audio news - Stereo speakers on both the iPhone 7 and iPhone 7 plus
Other news
Some of the other news from the event:
Real-time collaboration comes to iWork. Finally bringing it up to speed with Google Docs.
iOS10 comes out on the 13th September. Most exciting for developers with iOS10 they'll open up Siri and iMessage to development community. Yay!
Mario - he's in the App Store! We were particularly impressed with the one-handed gameplay.
The links
apple.com/apple-watch-series-2/