Apple Event - September 2015
11 Sept 2015
Steve Johnson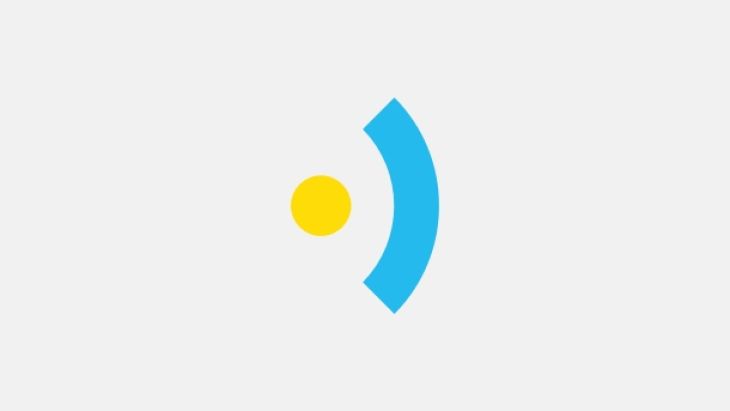 We hosted a Brighton Mobbers meet up on Wednesday evening to watch the latest Apple Event.
Apple Event Review - All you need to know
These Apple showpiece events have become an integral (some might say obligatory) part of the development community.
We usually have a fair idea what to expect following from WWDC in the summer and the pre-event hearsay but the confirmation also adds a few extra coats of varnish, plus there are normally a few surprises to keep us all interested.
Apple Watch
Last time around the Apple Watch dominated proceedings but on this occasion it served as more of an entrée, a nice appetiser before the main course.
Highlights included:
New native apps including Facebook messenger. In total there are apparently now 10,000+ Apple Watch apps.
A colourful array of new straps / finishes
Product red version
Shipping today
Watch OS2 out on September 16th
iPad
The news on the new iPad offered the biggest iPad related news since, well, the first iPad.
The new iPad Pro is easily the most powerful iPad so far.
It boasts a 12.9inch 5.6 mega-pixel screen, which is about the size of a Macbook Air. It has a A9X third generation 64 bit chip which, with twice the memory bandwidth of its predecessor, should (in Apple's words) deliver 'desktop class performance' (we presume they're not referring to my sisters 2003 Dell desktop).
We're still getting our head around the smart keyboard accessory that connects magnetically via their new Smart Connector technology.
Or you can use the device with the new Apple Pencil. Don't be put off by your old PDA pencil experiences (remember those?) this is Johnny Ive's reimagined pencil (don't snigger).
As ever, it's a slim 6.9mm and weighs a mere 1.57lb making it thinner than the iPad Air and lighter than the original iPad.
Other features include:
10 hour battery life (the variable refresh rate screen saves significant power usage)
Four speaker audio with three times the volume of past models
It runs Microsoft Office apps and some nice looking new Adobe apps (Adobe Photoshop Fix & Photoshop Sketch)
Ships in November
The new iPad Mini 4 looks a good (albeit obviously micro) budget version
Apple TV
Incredibly this is the first update to Apple TV since 2012 and, unsurprisingly, it's taken quite a leap forward. Apple have now boldly proclaimed that we're entering a 'golden age of television' and the 'future of TV is apps'.
The new Apple TV comes with GAMES - yes, games. Also; Siri (which will search across multiple content platforms), Apple Music, a new revolutionary remote with a glass touch screen, more onboard storage & quicker processing + a suite of games (Guitar Hero etc).
It'll support Netflix, HBO, HULU, NFL Game Centre, MLB and games - did we mention games already?
We're excited about the games but not as excited as Apple seem to be. The Wii like controller is quite something but it will also support third party controllers including your iPhone and/or iPad.
And breath…
iPhone
Apple started on the new iPhone(s) with a hefty blast on their own trumpets. The iPhone 6 is their most popular model ever. Along with this, customer satisfaction is apparently off-the-scale. But, this all seems to pale into insignificance compared to the new iPhone 6S & iPhone 6S Plus - the 'most advanced smartphones in the world'.
They retain the same fundamental body design but boost a new rose gold aluminium finish - a new custom alloy (now they're creating metals, jeepers). With this comes a new dual ion exchange glass, which, in short, means it's significantly stronger.
The new UI is based on the Force Touch - a new 3D touch technology. Basically this means it responds intuitively to pressure; a 'slight force' allows a quick look but it'll fully open with a 'harder force'.
Other features include:
A9 64bit processor. 70% faster CPU and 90% better graphics.
12 megapixel iSight camera. Offering faster auto-focus and a more accurate image capture. Zoomed images will be much clearer
The FaceTime camera jumps to 5MP and it offers 4K video
'Hey, Siri' without the need for power
Live photos
Faster wi-fi
More colours
iCloud up to $9.99 for 1Tb
iPhone upgrade program ($32 a month for 24-month period)
Additional accessories such as colour-matched charging docks etc.
Price / shipping etc.
Price to be the same as previous pricing for iPhone 6 & 6+ (with those models now reduced).
Pre-order from Sept 12th for Sept 25th shipping (beyond US too, inc UK & Australia and others)
iOS9 out on Sept 16th
Bleeding ears
Then, One Republic were invited up to close with a live performance, at which point I left the room to get another beer.
U2? One Republic? Apple aren't helping their Apple Music promotion here…