Apple & white label apps
4 Sept 2017
Andy Ferrett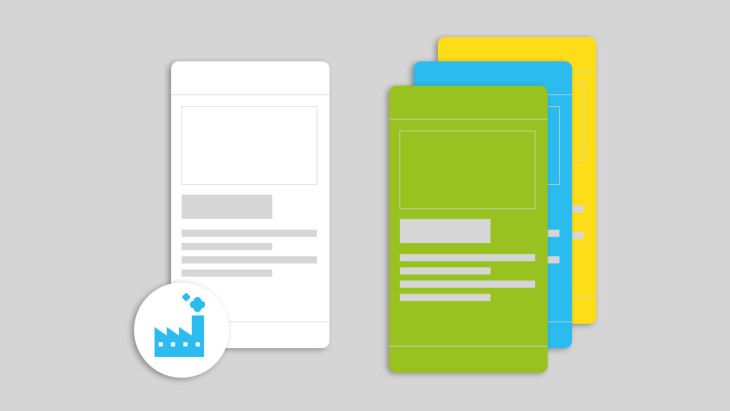 Find out more about Apple's recent store cleanup and white label apps
Apple's cleanup
The Worldwide Developers Conference (WWDC) is Apple's yearly jamboree.
It's waited upon with bated breath by app developers across the globe and often releases a tide of frenzied excitement and development activity to adapt and improve apps to the latest iOS innovations.
Among the announcements at the 2017 conference in June, which included the new 5k iMac Pro, HomePod and the near-arrival of iOS11, there was also some details released about some upgrades and renovations to the Apple App Store, including a brief one liner which simply said 'Apple Store cleanup'.
4.2.6
Nothing much else was thought of this seemingly appendix to a footnote, that was until Apple released their new App Store Guidelines (in the week after WWDC). They included this addition:
4.2.6 'Apps created from a commercialized template or app generation service will be rejected'
For many legitimate businesses using so called 'white label' apps (off-the-shelf template apps), which includes many companies in the events industry and B2B firms, this presented a significant problem.
Throw out the spam
Apple were (rightly so) clearing the App Store of spam and redundant apps, for instance, there are many template or 'shovel ware' apps that are simply content aggregation tools and serve little real purpose and offer no unique functionality.
But, whilst throwing out the dirty bath water, some legitimate apps were also being punished.
In the events industry, there are several template app solutions that allow small events or low-budget events (charities, non-profits etc.) to offer a unique app offering for their event. These apps are now being rejected by Apple and companies are having to radically rethink their approach.
Ambiguity

At present, there remains some ambiguity.
Some commercialized template services appear to be working successfully, whereas others are being penalised - with much frustration at the constant app rejections with little explanation or rationale.
Apple deliberately keeps their app store guidelines 'grey' and open to interpretation (their interpretation that is), leading to a fair amount of frustration amongst the development industry.
Some legitimate development agencies building white label apps now face extinction or at least a significant rebuild of their business model.
What does this mean for Brightec?
How does it affect the apps we build? It doesn't.
We build stand-alone, native apps - that means they're custom built specifically to address our client's exact needs and to serve their users. We don't use off-the-shelf templates for our apps and never have.
That doesn't mean we don't feel for the many legitimate businesses affected and wonder how low-budget firms will be able to get themselves onto the App Store. We hope Apple can adapt their guidelines (and their implementation) to both clear out the spam and let genuine apps thrive.