Brightec Illuminates Mobile Tech for Energy Industry
21 May 2019

Brightec Team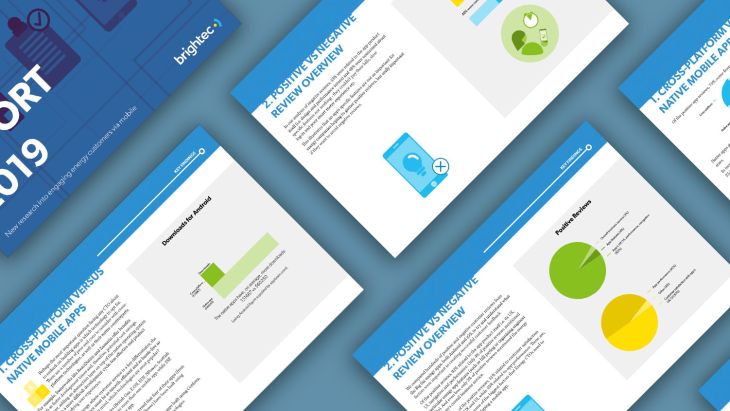 Read our essential, in-depth report into engaging energy customers via mobile
The UK's energy market has shifted dramatically in the last few years. There is now more choice and competition than ever, with millions of customers switching from the Big Six providers to an array of new, smaller companies.
CTOs at these new energy companies have an ever-growing range of technical hurdles to overcome. They need to ensure that they have fully responsive websites to cope with customers' account management needs. But they also increasingly need to develop and maintain mobile apps over iOS and Android platforms.
Keeping up-to-date with the latest mobile technologies and offering a seamless customer experience is more difficult than ever. And yet this is how energy companies need to differentiate themselves; by offering a smooth and efficient mobile service to help counteract dwindling customer loyalty.
Download our new report
Brightec's new report will help energy company CTOs understand:
Which mobile app technologies are being used and which are delivering positive customer experiences
Mobile release cycles, downloads, reviews, app sizes and other useful data
Which app features customers are engaging with
Common problems customers are reporting and why
A wealth of energy sector experience
At Brightec, we're no strangers to the complexities of the energy markets and the multiple technological headaches that new companies face as they attempt to hone their digital offering.
We recently worked with Affect Energy to develop a website and accompanying systems that were compliant with industry regulations and offered a simple sales journey for each customer. We also worked with Numerco to build a mobile app to speedily process vast quantities of data, providing real-time pricing and historical charting for the nuclear fuel markets - the first app of its kind in the world.
We hope our new research will help energy suppliers make more informed decisions about their mobile strategy. Click here to access our report in full.