Come and join the Brightec team!
23 Apr 2019

Brightec Team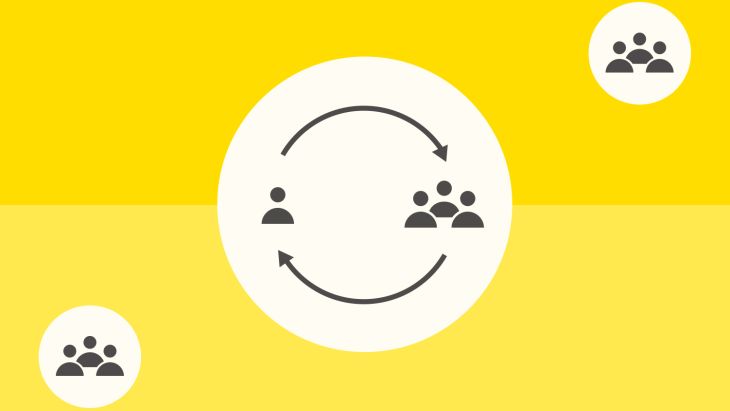 We're on the lookout for a new Product Manager and Junior UI/UX Designer.
Product Manager
We're searching for a talented individual who loves learning and is keen to join our happy band of iOS Developers, Android Developers, UX/UI Designers, New Business and Client Service Specialists, and Digital Marketers.
You'll enjoy the challenge of leading a project from commissioning, scoping, design and development right through to release. The role will incorporate all aspects of our process and people, so you'll need great analytical skills and broad technical knowledge.
We build long-term relationships with our clients, which is why we're one of the leading mobile app developers in the UK. Most importantly, we work hard to ensure employee happiness is at the very heart of everything we do.
We invest heavily in training our staff and pride ourselves on being one of the most enjoyable places to work. Check out our film to get a better idea of our unique working life and culture.
Please note: we may also consider a part-time applicant for this role.
Job Details
We're looking for someone who's passionate about building the best possible user experience and who is used to working with technical teams who deal with ambiguity every day.
You'll be a problem-solver and critical thinker, finding innovative solutions to project challenges. You'll also have a natural flair for collaboration and bringing out the best in the team.
In terms of personality and skills, you will:
Be detail-orientated, focused and keen to take ownership
Have excellent spreadsheet and analytical skills
Have knowledge of web design/app design/software
Be a team player with a positive, unflappable attitude – a voice of calm
Have excellent time-management skills
Have Waterfall and/or Agile methodology experience/training
Your duties will be to:
Understand the client's requirements, cost, plan and coordinate the most effective solution
Create and maintain scoping documents, project plans, and budget tracking for assigned projects
Create and maintain the Product Backlog
Prioritise the features in the Backlog before a Sprint
Attend and help organise all Sprint Meetings
Clearly communicate Business Requirements to the team
Inspire and motivate the development teams to deliver innovative and exciting solutions, with a keen eye for deadlines
Represent the customer within the organisation
Manage resource allocation, capacity and progress/spend against project milestones
Understand, document and manage project risk
Build and maintain relationships with clients, as well as senior stakeholders, to ensure the project is going to plan
Liaise with clients regularly to ascertain their needs and provide status updates throughout the process
Suggest strategies and methods for process improvement
Benefits
Salary: dependent on experience.
Very flexible working hours and the ability to work from home when required.
Part-time position considered.
Health Insurance.
Pension.
Generous training budget.
Send your CV and covering letter to Andy Ferrett at team@brightec.co.uk
Junior UI/UX Designer
You'll have a passion for learning and be excited about creating brilliant digital products that people love to interact with. You'll also have a keen interest in bridging the gap between design and development teams.
Your role will include all aspects of product design and ideas development, so you'll be able to demonstrate an eye for detail and knowledge of current design styles.
We invest heavily in training our staff, but you'll also enjoy researching best practice and innovating for yourself. You'll be liaising with our clients and internal developers from the project's inception, right through to its upload to the app stores and beyond.
Job Description
We're looking for someone with the ability to collaborate effectively with a small but talented team. You will have:
Strong design flair with an eye for typography, iconography and layout
Experience in modern design packages
A love of researching and suggesting rich interactions and interfaces
A passion for creating exciting digital products
Excellent attention to detail and multi-tasking abilities
Well developed personal and client-facing skills
In addition:
You should have an interest in furthering your knowledge, skills and contributing to the wider design community.
You should be able to work independently but understand the need for good project management.
Benefits
Salary: £20,000 - £30,000
Very flexible working hours and the ability to work from home when required.
Health Insurance.
Pension.
Generous training budget.
Send your CV and covering letter to Andy Ferrett at team@brightec.co.uk
Working at Brightec
We aim to offer the best workplace experience we can. Our people are our biggest asset and we have a real sense of community, working together and building supportive relationships. We constantly invest in our staff, not only in events, training and experience but also in fun, food and friendship.
From our studio offices in the heart of Brighton, we also offer flexible working hours and encourage our staff to work from outside the office on a regular basis. You can read more about us here.