Google Codelab - Android TV
17 Aug 2015
Alistair Sykes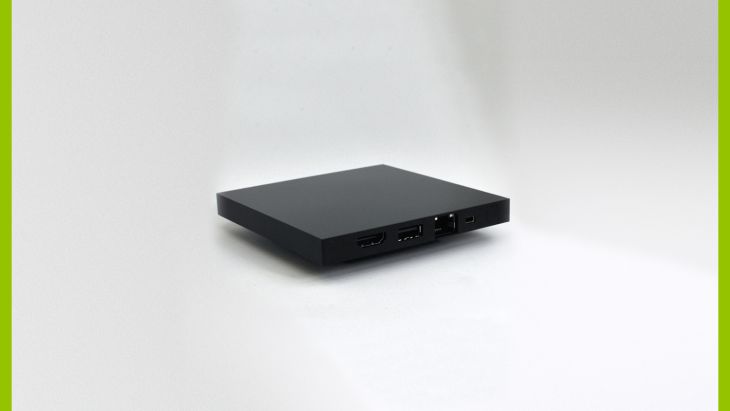 Recently we attended a Google Codelab devoted to Android TV.
Hands-on experience
Google codelabs provide people like us (developers) an opportunity to engage in a guided, hands-on coding experience with a new Google product.
Recently Google hosted a codelab focused on Android TV and we were fortunate enough to be invited along. So we were sent off (myself and Nick) with an assortment of sandwiches, pickled snacks & those cheese dipper things and thrust aboard the 7.15 to London Bridge.
202.92Mps
The CodeLab kicked off at 9.30am at the Google Campus (in Shoreditch) and we were warmly greeted by an old friend and delighted by the insane internet speed - Download 184.62Mbps, Upload 202.92Mbps
We were tempted to find a quiet corner and put their download speeds to the test but instead we met our hosting Googlers. Is a Google employee a 'Googler' or is that just someone who makes use of Google? Who knows.
The task
The codelab was impressively structured. It began with a series of introductory presentations (overviewing the platform and common pitfalls) and then a simple task for us to go away and get started with.
Help was always on hand; including when we all tried to link our remotes to our TV units at the same time. Chaos.
The task we were set was to create a basic media TV app. It needed to be clearly thought through, have a great structure and, well, work.
Thorough instructions were given and the finished product was a nice well rounded TV app which made for a great reference app.
It was amazing to hear some google technicians talking about their pride and joy. They were extremely knowledgable (as you'd expect), but it was comforting to know that even they sometimes use stack overflow (only sometimes mind).
In closing
Overall, it was a terrific day.
We learnt a lot about the platform and plenty of fun was had whilst getting some D-I-Y technical experience.
A big thank you to Google for hosting the event and hopefully we will be invited to more in the future.