Google Pixel Event
6 Oct 2016
Alistair Sykes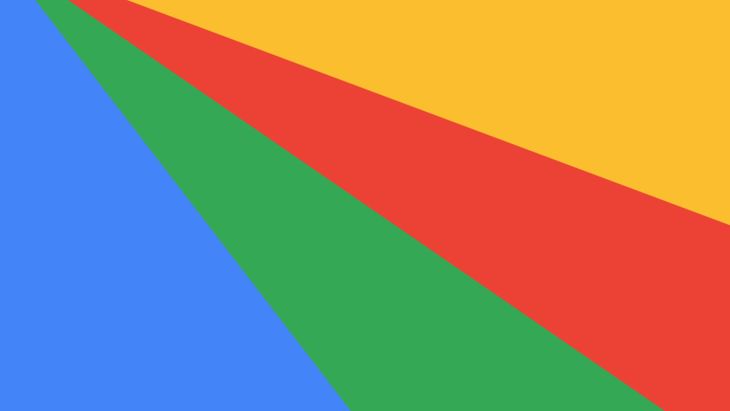 At the most recent Google event, they showed off their future vision (plus their iPhone killer).
All action
This year's Google press event (which took place on the 4th October) was an action packed affair, at least much more so than normal. They took the opportunity to let us in on their vision for the near future and tell us about some cool new(ish) hardware.
Nothing like starting a war
Unless we're mistaken it seems like Google declared war on their competitors at this event.
Not only are they taking on Apple more directly than ever before, but they're also competing with Amazon and their Echo device and router manufacturers everywhere.
Why so aggressive, and why now? A good question but probably one we'll never get an answer to.
However, they've certainly been quite opportunistic - with the iPhone 7 being a bit of a let down for many iOS users and the lack of any public/consumer improvement in wifi routers. As for Echo, they'll probably need to get ahead of that market before it gets away from them.
Pixel, Daydream, Chromecast Ultra and more
So what were the main highlights? Here's a recap and our thoughts:
Pixel Phone - the iPhone killer?
Google announced the Pixel Phone. At first glance, it looks incredible.
However (for the first time), I hate Google for this Snapdragon 821 beast. They have made me want to buy their iPhone.
No beating around the bush, this has been built to be the iPhone killer, with a noticeably similar look and boasting slightly better technical specs.
Let's take a closer look:
Camera
Better camera than the iPhone 7? DxOMark Mobile (a standardiser of smartphone cameras) certainly think so. It boasts:
Pixel houses a 12.3MP, 1.55μm main camera and a 8MP, 1.4μm front facing camera, with no unsightly camera bumps to be found.
Pixel will have no HDR+ shutter lag and they claim to have the shortest capture time of any smartphone on the market to date.
Not only is the camera great, but you also get Google photos, unlimited full quality for free with the Pixel, so no 'camera full' message ever again.
Battery
The Pixel takes on the iPhone 7 in the battery specs too. It claims to have a longer battery life and even more than that; 7hrs of power for 15mins charge. Let's just hope we don't have any exploding Pixels in our pockets.
One-upmanship
Everything about the Pixel is an attempt to better the iPhone 7.
It has a 'satisfyingly not new headphone jack' and a crisper display. In your face Apple.
Google have made it as easy as possible to transfer from iOS too (always a stumbling block for potential switchers). It will move all your contacts, calendar, photos, videos, SMS and even iMessages. Not only that but there will be 24/7 live customer care built right into the phone, either by chat or voice call.
Should you buy one?
With the 'wow-factor' comes a 'wow' price tag (very Apple). It matches the iPhone 7 at £599 for the base model.
This is unlike Google, but an interesting attempt at occupying the same market space and stealing iPhone customers.
If you are an iPhone user and you are looking at the iPhone 7 with disappointment (anecdotally, this seems to be true for many), now is definitely the time to explore the Android option.
Android users, this is a seriously good phone but it's really up to you whether you want to spend that kind of money. It's a contender for the Samsung S7 certainly, but a significant step up for Nexus owners.
Daydream
Daydream is the VR standard that Google is trying to set for all VR manufacturers. We heard about this already at Google IO earlier this year.
Of course, the Pixel Phone is 'Daydream Ready', but Google announced the release of the Cardboard big brother, Daydream View.
This is the perfect example of the Daydream VR standard, and at $79 (UK price TBC) it is a reasonably cheap VR option. This has great potential, especially with the Harry Potter universe coming to Daydream, in the form of a game named Fantastic Beasts.
Google Wifi
Google Wifi is the sequel to OnHub and appears to be a speedy and simple wifi router option. It is designed to work seamlessly, with no required tinkering to get the best speeds.
You can have multiple units to boost your coverage across your home and your devices will seamlessly switch connection to best-fit, meaning you get great coverage everywhere.
At $129 for the single pack and $299 for the triple (UK price TBC), this certainly appears to be a great wifi solution for your home.
Chromecast Ultra
The slightly understated release of the event was the Chromecast Ultra.
With Chromecast reaching 30M+ units sold, it is in use more than ever and now you can have the amazing Chromecast experience in 4K.
With Google Play Movies beginning 4K support in November this could be significant for some users.
Chromecast Ultra is 1.8x faster than the standard Chromecast and also offers ethernet support for those power users who want the optimum experience.
Google Home
If you are aware of the Amazon Echo, then Google Home will be familiar.
In essence, it is a device which sits in your home and waits for you to talk to it (rather like your Grandma at Christmas).
It listens for the trigger words "Ok Google" (unlike Grandma) and then aims to assist you in your daily life.
It will obviously trigger Google things for you, but more than that it knows a few things about you. For example, it knows you travel to work every morning at 8am because you use Google Maps and therefore lets you know there's an accident on your normal route today and so should leave at 7.50am or offers a different route.
Google Home has an audio speaker built in, not just for Google Assistant to reply to you, but to play your music. The speaker is said to be of a very high standard of audio, with front facing speaker for your music and side facing speakers to offer noise cancelling.
It has multi-room support for both Google Assistant and music and integrates wonderfully with your Google Wifi, Chromecast and other Google devices.
IOT also features in Google Home's feature list, supporting most major smart devices manufacturers. So you can now turn up your heating and turn off your lights, with only your voice. This might be the system we have been waiting for to finally bring together all our IOT devices.
Google Home will cost $129 (UK price TBC) and includes a free 6 month trial to YouTube Red. The Google Assistant will get better over time. The platform is open to developers, so new and interesting voice commands will be added in the future.
Summary - will Apple now raise their game?
All in all, Google have started many battles at this conference; Taking on Apple, Amazon and just about everyone else.
How many of these battles Google will actually win is yet to be decided, but competition is always good for us consumers, so let's welcome the challenge and hope that Apple do something innovative next year which will raise the game again.