Undergraduate placements at small companies
10 May 2018
Rhys Kentish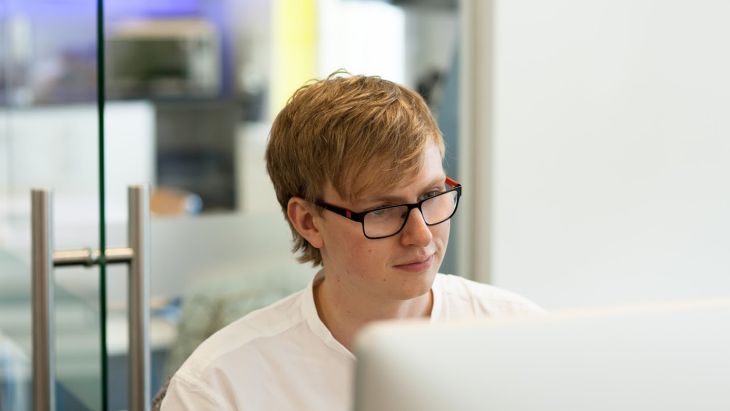 It's been a brilliant year at Brightec, so I wanted to share my thoughts on the value of placements at small companies.
I was interviewed for an undergraduate placement or sandwich year at Brightec over a year ago. I'm now more than half way through my placement, so I wanted to talk about this valuable experience and the many insights into the tech industry that I've gained along the way.
Testing the waters
A placement is a great opportunity to find out if the field you think you want to work in is actually the right one for you. I would argue that this is potentially the most important thing that you learn on an undergraduate placement and it certainly helps you make career decisions further down the line.
It's not just about gaining a unique perspective on the sector you want to go into. If the placement goes really well then you could potentially be offered a permanent job at the end of it. So it's a win-win situation.
Huge industry experience in a small team
Initially, I was actually offered an undergraduate placement job at a popular betting company. However, I chose a small company like Brightec because I didn't want to be "another cog in the machine" or code monkey working for a billion pound company. I wanted to feel part of the team and not just the intern.
Brightec is a small company with just 11 employees. I felt that this was the perfect size for me as it offered just the right level of intimacy. I am not afraid to contribute in group discussions and I have input into projects which is great for building my confidence, all while learning the tricks of the trade.
Grow with the company
Small companies have the most room to grow, meaning that their processes are generally more malleable. An undergraduate placement at a small company gives you a real opportunity to influence the way it operates and change their processes for the better.
Brightec is a company that is constantly trying to evolve and grow. They really encouraged me to share my opinion and debate or question where I don't agree with something. This has been so important to help build my knowledge of the job, but also to help me understand how to improve the business as a whole. I know I wouldn't have gained this insight and experience in a larger company.
The opportunity to build long term relationships
Probably the most valuable things I will take from this undergraduate placement are the relationships I've built with some truly talented and amazing people. I know that when I go back to university I will keep in contact with the team and after graduating I hope to move back down to Brighton.