May 2017 - Which devices and versions of iOS are most popular?
1 Jun 2017
Jotham Oakley
Each month we take a brief look at the devices and versions of iOS and Android which are currently in use.
iOS and Android stats for May 2017
Designers and developers need to know which OS versions and which devices are most commonly in use.
Having this information helps us to make sensible and current build decisions. See the stats from February, March and April this year.
Here are some AppStore statistics from May 2017.
Note: These are global stats, not region specific.
iOS version usage
iOS 11 is rumoured to be on its way imminently (perhaps even in early June), so there is little change to the version usage since April.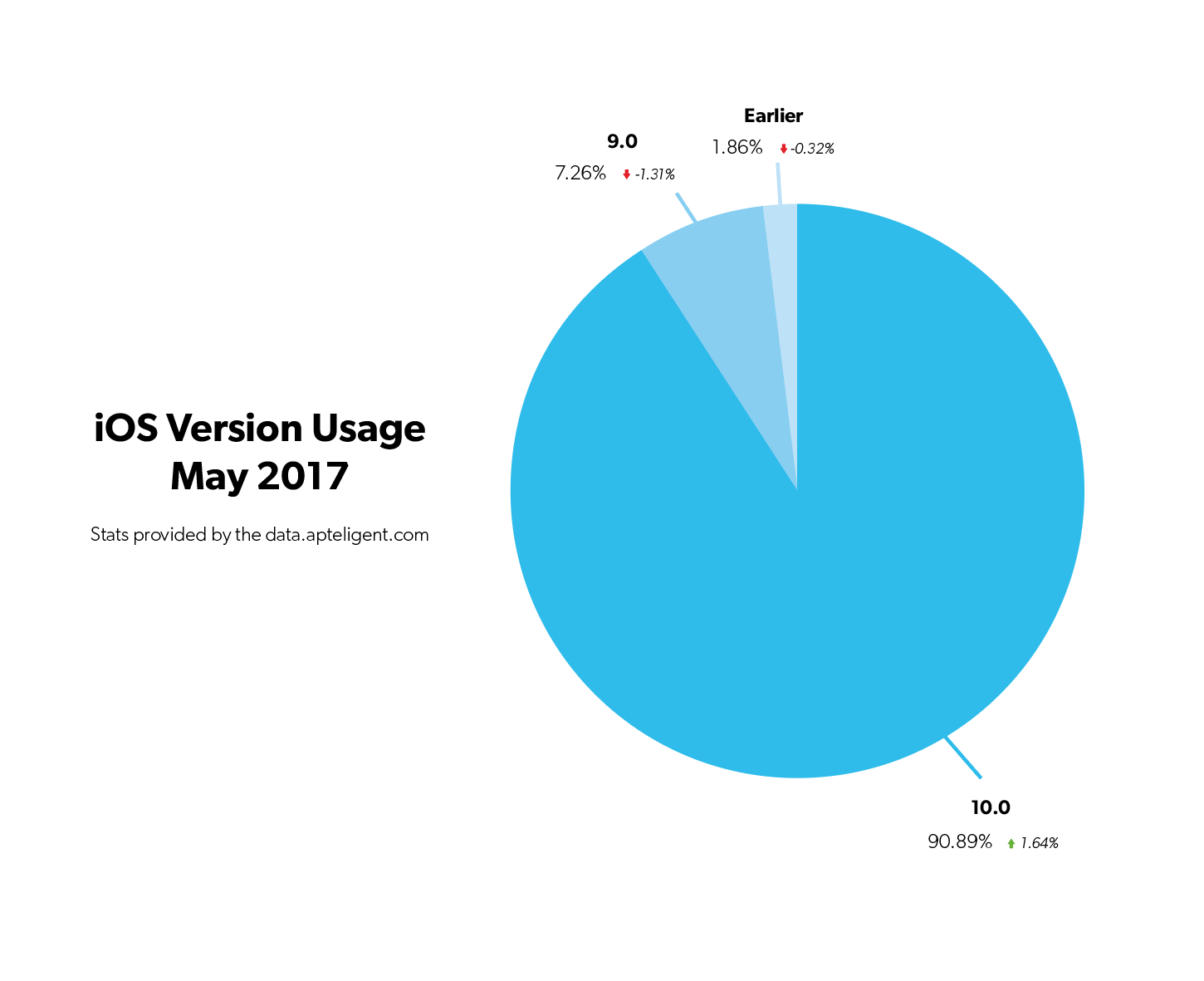 iOS device usage
There isn't much change here. That's unsurprising considering the anticipated Autumn arrival of the iPhone 8.
A few big rumours are swirling around of a big leap forward (as it will be the iPhone's 10th anniversary) so consumers may be sticking with older devices for the time being.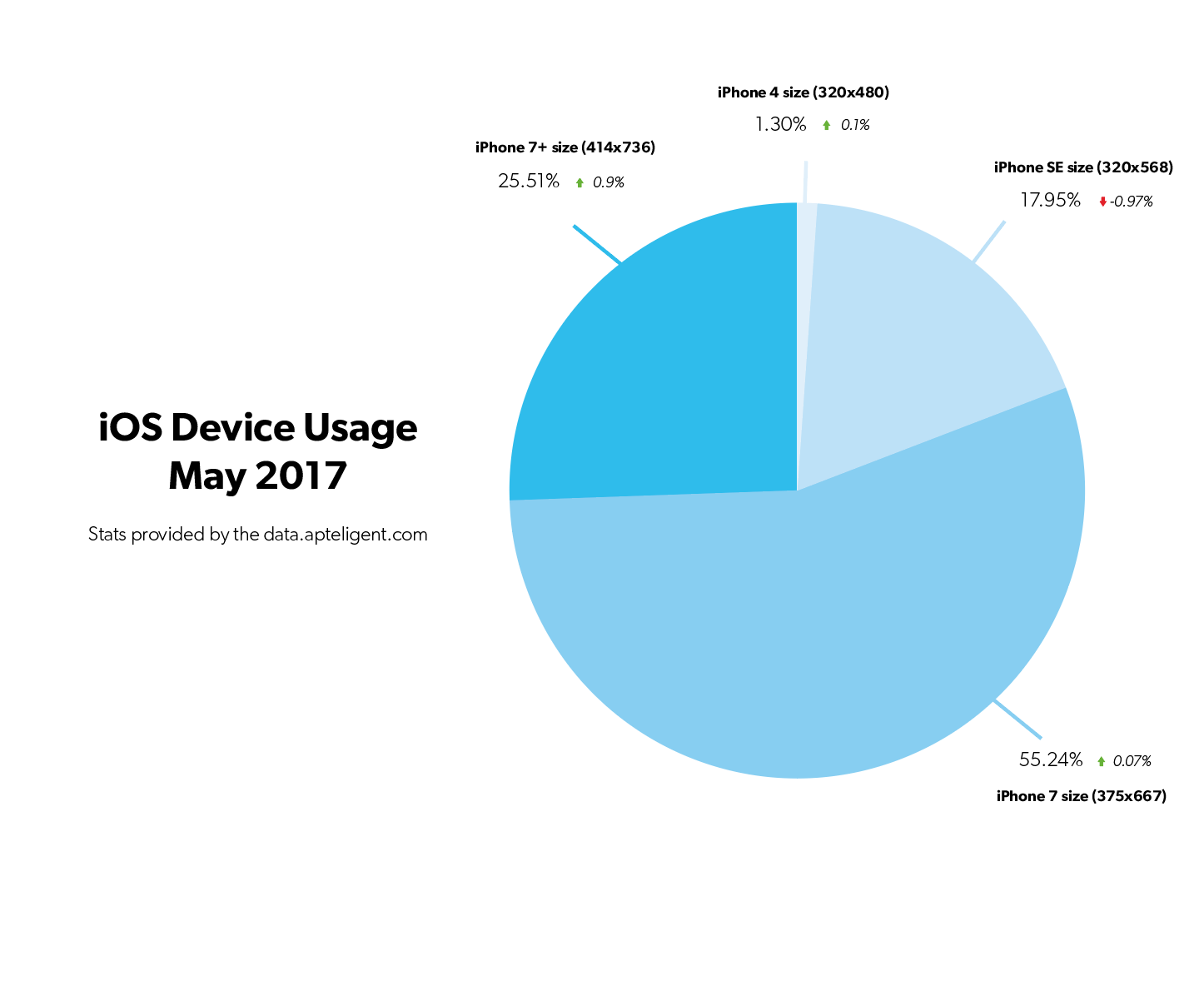 Android version usage
There is the first month we've analysed Android device usage.
Perhaps the most interesting element the chart below is the spread across the board. Marshmallow (6.0) is the biggest version in use but it boasts only a little over a third of users.