10 minutes with Ben
28 Sept 2023

Brightec Team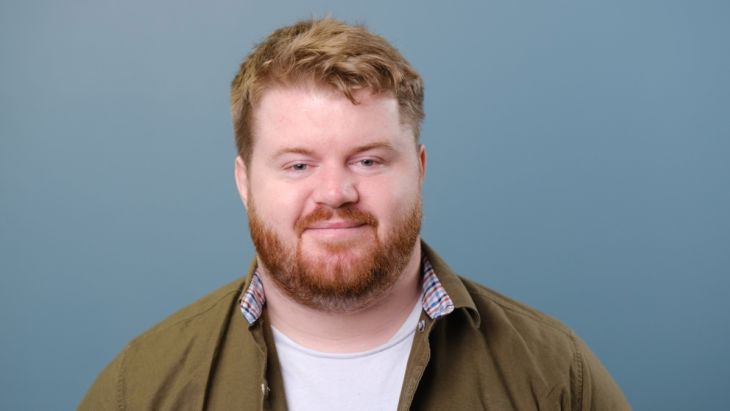 Meet Ben, Brightec's Product Manager
Ben joined Brightec in January 2023 bringing with him a deep competitiveness and fascination of technology, although he claims to not be patient enough to be a software engineer!
Ben's sweet tooth, frustration at anything that doesn't work properly and drive to be the best make him a great fit in our small team. Read more about the Brightec team's collective drive to continuously deepen our understanding of our art and improve how we work.
What makes a good Product Manager?
Ben is highly skilled in prioritising. He takes time to find the right focus and bring it through to completion. He loves stability and clear procedures, ensuring everyone is following the same track towards a shared goal. Ben values equality and will always listen and consider before making suggestions to reach an agreement.
Neat and organised you'll often find Ben clearing things up, whether that's backlogs, expectations or helping Jotham make a dent in the Brightec cookie jar.
Driven by competition, Ben loves to set himself challenges, aiming to beat his previous results and successes, getting projects over the line faster, with extra value added or in a more streamlined process. Being on top of what matters to each and every client, and delivering well is what gives Ben the most satisfaction in his role.

He loves the Brightec culture and says the flexibility of our Hyrbid Working Pattern is priceless. He says the best thing about his role is the combination of seeing technology bring a vision to life with the interaction with clients and the Brightec team. Find out more about Brightec projects here.
Where it all began
Having had brain surgery at the age of six, Ben learned an incomparable resilience and determination. He spent much of his childhood surrounded by Lego and loved art and creating things. In fact, his mum still proudly displays a Disney castle he built out of clay in her ornament cupboard. We think we'll be 'Walting' a long time to see this magical masterpiece for ourselves.
In true Peter Pan style, Ben is still a big kid at heart and enjoys building Lego Wall art, as anyone who has ever had a video call from his at-home office space will know. He says his dream job would have been to work with Lego, building new products.
Although excited by his role at Brightec in seeing products come together, Ben really comes alive when you move to the subject of football. He is the founding member of 'Brightec Ballers' football team and they're winging it.

The Big Apple
Although Brighton born and bred, Ben's heart is in New York; he loves the culture, architecture, art galleries and the Apple Store! Impressed by the magnitude of the New York skyline, he'd also like to tick Dubai, Chicago, Shanghai and Tokyo off his bucket list. It's fair to say he thrives on hustle, bustle and having plenty to do.
Family means everything to Ben and spending time with, and taking care of them will always be his priority. His love of travel is inspired by his Grandparents and family holidays exploring Europe, America and the Caribbean.

He says his fierce sense of competition is also a strong family trait and sibling rivalry runs high. This man hates to finish last; he claims he wasn't good at sports yet has gold medals in sprints, cross country, long and high jump!

His competitive edge has come at a cost and Ben has been known to withstand a spiral arm fracture, ignoring the sound of his own bone snap, to win an arm wrestle.
Having been told as a child that he was unlikely to be able to read and write, Ben says his main goal in life is proof that the prediction is wrong and live the life he wants. With that in mind, expect to see a new app launched soon…
We asked the traditional question; 'If you had unlimited time and an unlimited budget, what app would you create?'
It would have to be an all-inclusive, ultimate football sports experience; sports news, fantasy, live coverage with TV rights and no adverts. There's no question that this Product Manager is on the ball.