Brightec teams up with MakerClub
12 Jul 2018

Brightec Team
A chance for us to inspire the next generation of mini innovators
We've known about the brilliant work of the MakerClub team for a while now. Founded in Brighton, they're an organisation set-up to inspire young inventors. In fact, they help hundreds of children across the country to learn the skills needed to equip them for the digital revolution.
We couldn't think of another organisation quite as fun, inspiring and such a great fit with our own skills and company ethos. So we jumped at the chance to do some volunteering work alongside sponsoring their projects.
Imagination can take you anywhere
With a firm belief that 'imagination can take you anywhere', MakerClub provides young people with essential technology and critical thinking skills to help them solve global challenges like pollution and climate change. The programme aims to provide every primary school in the city with their own invention and design club, focusing in particular on involving young people from disadvantaged backgrounds.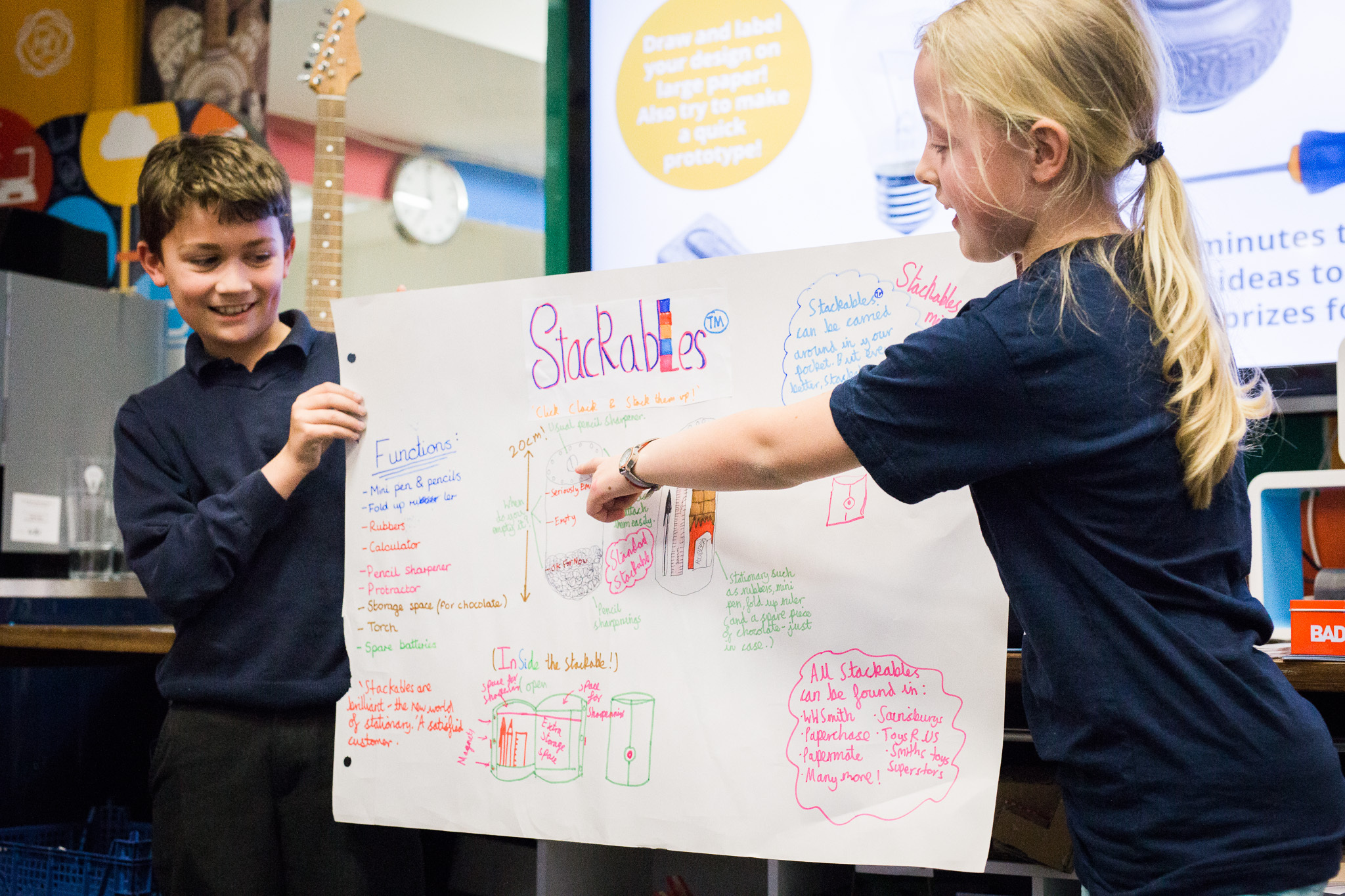 So it was with great excitement that Caz and Steve signed-up for their first volunteering session; helping to facilitate activities at the MakerClub's Brighton CityHack.
A selected number of children from 10 local schools were welcomed to the Amex stadium to participate in a brilliant morning of carefully planned activities, created by the MakerClub to spark the mini-innovators' creativity. The idea-generating activities centred around a game to earn points that could be exchanged for technologies that would make Brighton more environmentally friendly (and stable) for the future.
It's fair to say that the Brightec team were blown away by the enthusiasm and ingenuity of the young minds who came along. Not only did they create some clever solutions to problems of litter and homelessness, they also gave presentations about their ideas to the whole group at the end of the session, really helping to boost their confidence.
With our focus on mobile app development, we're keen to pass on our knowledge and love of technology, coding and invention to the next generation. Working with MakerClub has really opened our eyes to how practical projects of this kind can make a difference.
For more details about MakerClub, check out their website here and see how you could get involved in inspiring the inventors of the future.