How I'm learning on the job as a graduate developer
12 Apr 2022
Seun Ogundipe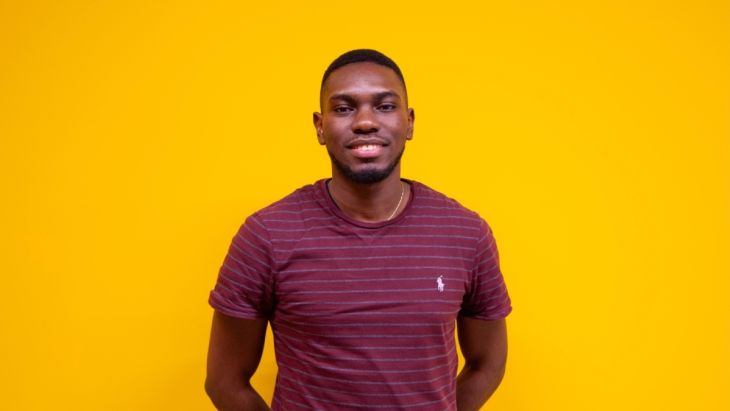 Almost two months in, and it still feels like a dream that I was able to break into the tech industry from a non-traditional background, and start working for a company that truly cherishes its employees.
I'm the new graduate developer at Brightec, here is a brief story of how I got into the tech sphere, and my experiences in my first month on the job.
At the end of 2020, I was concerned about where my career was going, and if I was actually going to achieve anything by a certain age. I decided to learn how to code from scratch, and it turns out that it was something I really enjoyed learning.
Fast forward to February 2022 and I started work as a mobile developer, even though I began learning web development. The very popular 'day in the life' videos on YouTube aren't all bad but I still think some of them paint a very idealistic story of how it is in a software development role. Like any job, software development has its cons and also can be hectic, like getting used to the code base of a specific project.
With so much going on in any one day, I can struggle to keep myself accountable; sometimes I could be productive throughout the whole day and other times I feel like I barely get anything done. I'm fortunate enough to have colleagues that come from different backgrounds and they know that switching into a new field can be challenging.
Software development requires a lot of discipline and consistency to become a better developer. My goal isn't to become the smartest or the best developer in the world, my goal is to do my best to enjoy the struggles, the new discoveries and also, to serve as a sign to others that we all struggle in this field, and we will eventually make it. This is why Brightec places a high importance on blogging; we believe that sharing enables us to learn together through mistakes and successes.
My advice might not be valued being so new to the job, but I still think that at every level of your career, there's always someone you can help. A tool I can recommend to both new and experienced developers that I've used a lot already is gitKraken. This application really helps when working with git as you do not need to memorise the git commands.
For more tips, and to follow my journey as I grow into this role, keep an eye on this space. I plan to keep on writing blogs to ensure that I hold myself accountable for all the things I'm learning from week to week. Whether I'm discussing the latest technologies I use or how I solved a problem during work, I hope my stories will help someone start out in the industry.