How we keep clients happy and returning
17 Sept 2018
Caz Houghton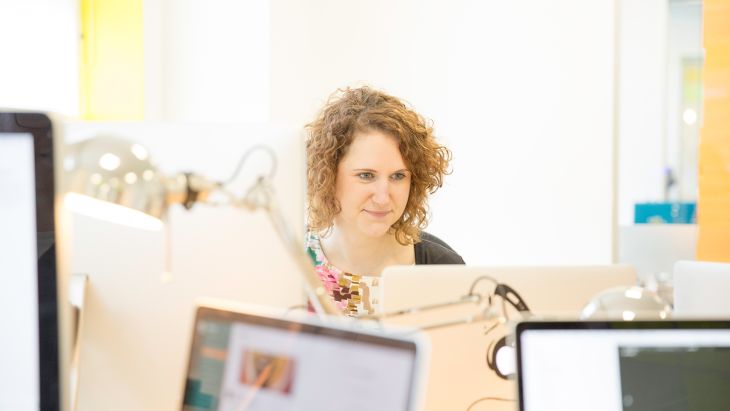 We're proud of the close working relationships we have with our clients.
Selection box
You know the deal, someone buys a selection box of chocolates, everyone takes the good ones and only the Turkish delights are left. Why should a business be any different? We're selective about the clients we work with and the projects we take on.
As a small business, we took the decision to remain small. We're profitable and proud of the culture we've created. We felt more comfortable protecting this than letting growth be the most important factor.
For us, it's not about winning the biggest contracts or making the most money. It's about taking on app projects that enable us to do a great job for our clients. We give employees a say in which client projects we take on, so they know their opinion is important too and are inspired by the work. This approach is hugely important to maintain employee happiness which ultimately makes us more productive and dedicated to delivering outstanding products to our client.
Our clients see this and respect it. In fact, we believe it helps to deepen their trust in us. They know their project is more than a source of income; we really care about the project they've asked us to work on and want it to be the best it can be.
Have you seen those smiley face buttons by the door in some shops?
Brightec use What Can I Do For You? days and our company Retrospectives as a time to reflect on our processes and consider our client's happiness. We measure it against other clients and projects to work out what we could be offering them to improve it, or keep them feeling as valued and satisfied as they are at present. We also continually assess our performance as a company, how successful our processes are and which areas need some attention.
Through our consistent desire to be better, and thinking about what is working for different clients (and what isn't), we've learnt that we excel in long-term projects with medium-large clients on mobile applications involving complicated data. We're confident enough to recommend another agency when something doesn't feel like it's the right fit for our expertise.
However, each member of our team has a willingness to learn; something that enables us to be constantly evolving and keeping up to date with the latest technologies. These skills, and the confidence in what we can achieve, meant we were recently able to expand our offering and take on a web development project with our longest standing client.
Willis Towers Watson mentioned a new project they were considering, so our developers investigated what it would involve. With this research and our knowledge of the company and its complex technologies, we pitched our idea and, using the Google Web Toolkit, have now delivered a bespoke web application that exceeded their expectations. It is actions such as this that demonstrate our willingness to go the extra mile. Of course, it also beautifully illustrates the level of trust the client has in us.
That trust is grown through experience of working together but accelerated by working closely throughout the project phases. That means we talk to each other a lot, we get to know the people and the business. It makes running a project easier and more enjoyable for everyone.
Last year we wrote about how we make our clients feel at home in our office, and most of clients will spend a day a week here with us in Brighton to really integrate themselves in our sprints. We also like to get out and visit them in their own office, especially if there's a canteen for breakfast!
As the above suggests, outside of a specific project we keep conversations open so we can hear their business plans and support or suggest ideas. It means we're with them at the forefront of their innovation and don't have to spend time catching up if they come back for another phase of development. We like to learn from our clients as much as we hope they learn from us, it is about collaboration and being a part of each other's teams.
Ongoing conservation
We're not interested in projects that we build, release and then never hear from the client again. We'd rather do something smaller, and work with the client over multiple years to iterate and build.
We've recently worked with the Marine Conservation Society, the UK's leading marine charity, on a second app. Having designed and developed their previous app, The Good Fish Guide in 2017, we were delighted when they approached us to work with them again. Brightec already understood how the charity operates and their brand guidelines, meaning the client would make cost and time saving.
Our approach ensures we have ongoing work and a deep understanding of our clients and their customers so we can add value to their offering. We choose to work with clients that respect this, and have values which mirror our own.