Brightec receive Communicator Award
15 Jun 2017
Matt Simmonds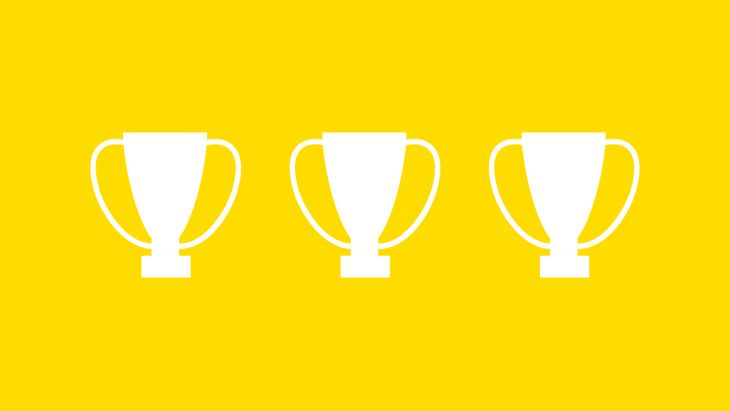 The Kings Education app, built by Brightec, has received an award of distinction at the 2017 Communicator Awards
Communicator Award for Brightec
We're delighted to announce that the app Brightec built for Kings Education has received an award of distinction at the 2017 Communicator Awards.
Brightec have previously won awards at the London Design Awards, Travolution Awards, Travel Marketing Awards and the Take-Off Hackathon. We've also recently been recognised by Clutch as one of the UK's leading app development agencies.
We're thrilled to add this Communicator Award to our bulging awards cabinet.
23rd annual Communicator Awards
The Communicator Awards are the leading international awards honoring creative excellence for communication professionals.
With over 6,000 entries received from across the US and around the world, the Communicator Awards are the largest and most competitive awards for communications professionals.
The Communicator Awards is an annual competition honoring the best in advertising, corporate communications, public relations and identity work for print, video, and interactive.
AIVA
These were the 23rd annual awards, and Brightec are thrilled to have been recognised by the Academy of Interactive and Visual Arts who oversee and judge the event.
The Academy of Interactive and Visual Arts (AIVA), a 600+ member organization of leading professionals from various disciplines of the visual arts dedicated to embracing progress and the evolving nature of traditional and interactive media.
Current AIVA membership represents a "Who's Who" of acclaimed media, advertising, and marketing firms including; AirType Studio, Condè Nast, Disney, Keller Crescent, Lockheed Martin, Monster.com, MTV, rabble+rouser, Time Inc., Tribal DDB, Yahoo!, and many others.
Kings Education
We built an innovative and visually stunning prospectus app for Kings Education (iOS).
Kings Education are a specialist, high-quality international education group with locations across the USA and UK. Focused on nurturing and developing young people, Kings Education shares the same user focus as we do here at Brightec.
We're delighted that this app has received the recognition it deserves through the Communicator Awards.
If we were ever to develop an app again, we'd go to Brightec, no hesitation. - Kings Education
Read all about this in our case study.
Looking for an app?
Could you be next in line to win an award?
Whether you're exploring developing an app for your organisation, or maybe you need some strategic advice on formulating an effective mobile strategy; get in touch with us today.