10 minutes with Rhys
22 Mar 2021

Brightec Team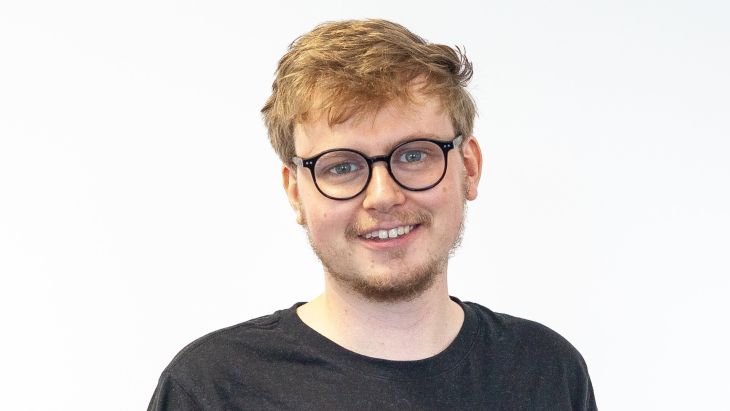 This budding photographer never loses focus, whether chasing sunsets or revamping development processes within the team.

Joining a team that continually strives for excellence sounds like a slightly intimidating place to land your placement year. But Rhys wasn't phased. As a student of Computer Science at Manchester University in 2017, he discovered Brightec on Twitter and approached us to see if we'd take him on. At the end of that year, he had firmly found a place at Brightec and returned to uni with a job waiting for him after his graduation.
Despite his fondness to sit around waiting for things (photographs) to develop, Rhys demonstrates impressive relational skills and an insatiable capacity to learn. He is renowned within the team for finding new libraries and is never afraid to suggest new ways of working; always diligently researching pros and cons before presenting them to the team.
Creative, analytical and laid back, Rhys really cares about the people around them and thoughtfully considers the world from everyone else's point of view. He's championed our new HappyTrack tool which helped us support the team through lockdown and remote working. You can rely on Rhys to check if you're feeling ok, and a keen traveller, he's great at encouraging you to book exotic holidays with his money-saving apps.
What else Conwy tell you about Rhys?
Once a devotee of RuneScape and an addict of the GameBoy Colour (his first electronic gadget), as a teenager Rhys began to explore the blogging and social media tool Tumblr. This inspired him to start writing codes to play around with the layout of his account, escalating his career goals from astronaut to developer. He now enjoys creating and developing games in his spare time.
Rhys spent his early years in Conwy, North Wales and moved to Angouleme in France in his teen years. Coincidentally just down the road from where our Head of Operations Georgia used to visit her Grandparents… perhaps their paths were destined to croiss(ant).
Having a Snowdonian childhood, Rhys naturally loves hiking up mountains and swimming in lakes. He's passionate about the environment and football (let's not try to talk to him about Rugby).

An app to save humanity?
The one question we pose to all our team is this; 'If you had a limitless budget, time & technology what is the one app you'd build?' By tradition, these answers are pretty pitiful but Rhys politely shames us all.
"I had an idea for an app called Recyclr (or something similar) where we would somehow connect recycling bins to user's phones and every time they recycle something they get points depending on the items. They could then redeem those points for rewards/money or something along those lines. If the user didn't have a phone then they could drop items at a local centre and could save up for one. I thought it might be able to tackle the homelessness problem in Manchester as well as climate change."
Click here to learn more about Rhys and his work at Brightec.