We're 10(+2) Years Old!
29 Jun 2022
Andy Ferrett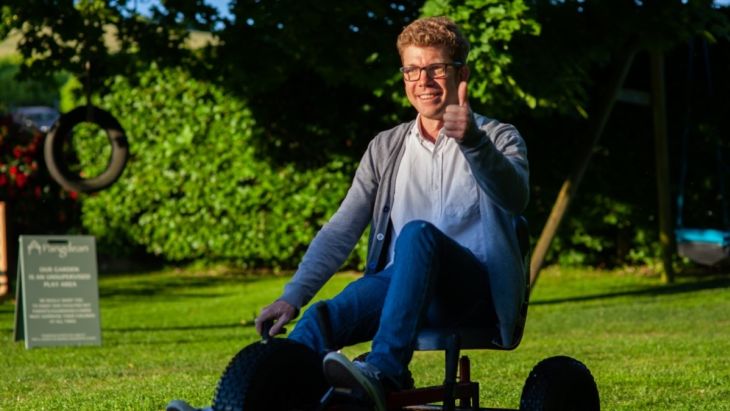 We're an extra two years older, but we finally got to celebrate our journey so far.
We started planning a party in February 2020, thinking we'd be able to host it in July of the same year to mark Brightec's 10-year anniversary. Instead, (with a few more grey hairs) we were finally able to celebrate it last week (June 2022).
It was a real joy to host some of our closest friends, colleagues, partners and clients at Pangdean Old Barn in the warm June evening sun. We loved reminiscing about old projects, clients and team members, whilst getting our caricatures drawn, enjoying some close-up magic and live music in the beautifully manicured gardens and warm, cosy barn.
We laughed at the go-kart races and deepened friendships in conversations over delicious split-roasted chicken and eton-mess. But, above all, we relished being in each other's company again as we celebrated the historic milestone in the most Brightec way we could envision.
To those who made it, and those who couldn't, thank you for being a part of Brightec. We loved sharing the evening with you and can't wait to do it again sometime in the future.