Brightec named Employer of the Year
22 Feb 2022
Caz Houghton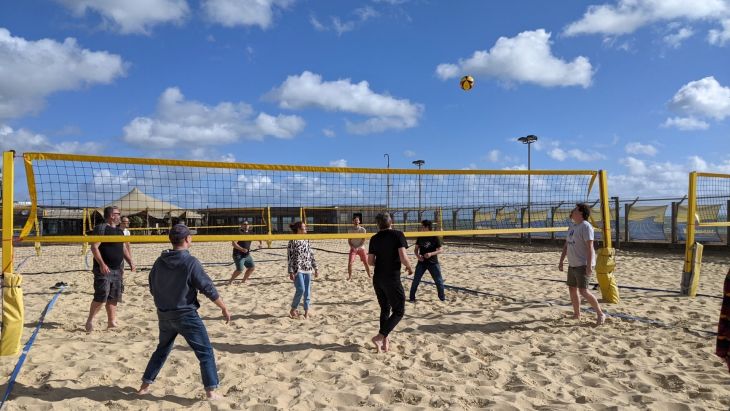 We're a team fuelled by continuous improvement and vast quantities of coffee, pastries and dad jokes. If pressed, we'd say it's the coffee that keeps us grounded…
With brand values such as Collective Responsibility, Lovers of Life and Confidently Humble, we're super proud and honoured to have been named as the UK Dev Awards' Employer for the Year (Small).
The judges said; 'We were really impressed that this agency had a clear focus on their team. Their ability to adapt is commendable.' They particularly liked our app HappyTrack which helps us to oversee the wellbeing of a remote team.
Our staff make our business
Our office was a big part of agency life; breakfast together on a Monday and having lunch playing board games, sharing cookies and bonding. Throughout the pandemic, we've sought to meet when/where we can for walks and pub lunches/BBQs in the garden so that we can support not just our team, but their wider families.
Although we don't have an office, we've found ways to meet monthly in-person as a whole team and as individuals. We're super excited to be working on creating our very own studio space again this year and can't wait to share more details of this with you.

And our clients are awesome too
We work with some pretty awesome clients, most recently Waterstones and Virgin Red. Our clients help us prove that creating a place where your employees are happy and fulfilled in their working lives, results in great work which keeps your clients happy - and returning.
Winning this award has affirmed for us that we're doing business right. We hope our approach inspires others to make work a place not just for productivity, but also for joy and growth.