10 minutes with Elle
22 Jul 2019

Brightec Team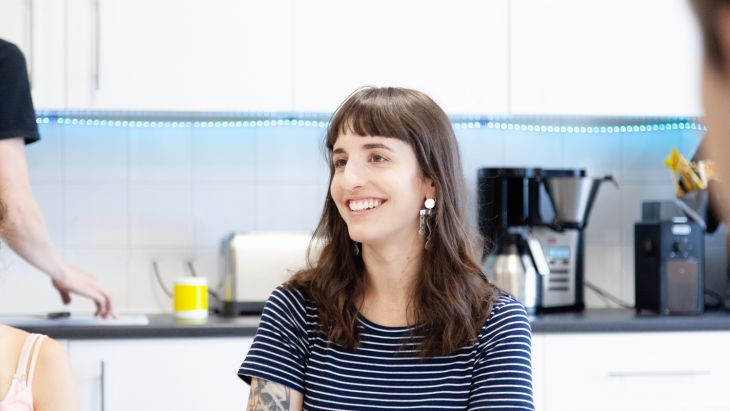 Elle is a recent graduate with a natural flair for design.
We're really excited to welcome the talented Elle to our team as a new Junior Designer.
Bright Stars
We never know how we're going to recruit our next employee and so we're always keeping an ear to the ground for people with something extra to join us. Nurturing talent is very much part of our company DNA and we've made some great new colleagues and friends this way.
So when Elle joined us recently to do some work experience, we knew straight away that we'd found someone special. She has gone on over the last few weeks to impress the whole team with her considerable skills in web design and UI.
(East)bourne identity
Elle grew up in the town of Eastbourne and studied at Eastbourne College. She went on to graduate from Queen Mary University in London with a degree in French, before teaching in Lille for a year.
From there, she realised that she wanted to further her CSS and HTML knowledge. So she decided to take a more formal qualification and has recently completed her Digital Design Diploma.
Charitable soul
Whilst living in London, Elle worked for the Gingerbread charity on an internship. Now she's living in Brighton, she also volunteers her web design skills for an art charity that helps deprived girls in Tanzania.
As all of that isn't enough, Elle spends any other free time honing her illustration skills. She's also a keen creative writer.
What app would you build?
Elle would like to develop a virtual reality app for Google Cardboard that allows people to step into the first-person perspective of women from all different backgrounds and ethnicities. 'The Female Experience' app would offer an insight into the challenges that women face, and help to inform and educate people. We hope Elle gets the chance to see her app become a reality.
Click here to find out more about Elle and her quest to making things better.