Brightec in 2015
16 Dec 2015
Andy Ferrett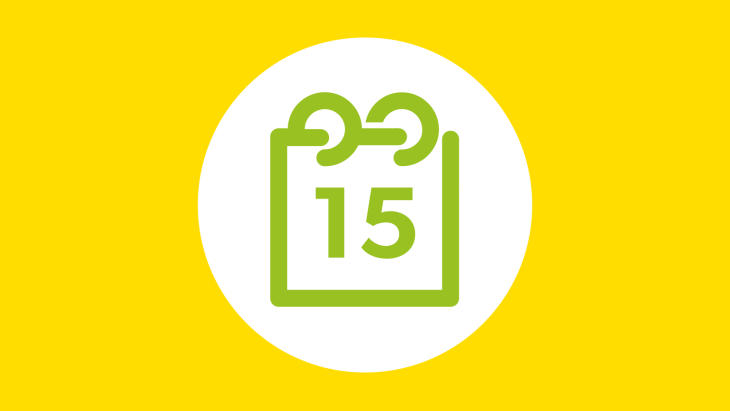 As 2015 screeches to a halt, we thought we'd take a few minutes to look back on some of the stories here at Brightec in the last 12 months.
All new...
The year started with an influx of new staff.
Jotham (with his France '98 sticker collection) and UFO spotter Alistair joined at the start of the year and then in the second half of 2015 they were followed by Airfix addict Ed, hobby horse Lionel and finally Steve and all that music in his head.
This glut of new Brightecites led us to relocate our office as we moved 100 or so metres from New England House to the Vantage point (also on New England Street in Brighton). If you haven't visited yet you're very welcome (bring mince pies).
Alongside new staff and new offices, we also relaunched our website back in the summer complete with a sparkly new ideas section which has proved increasingly popular.
Out and about
Like a Wookie searching for the Millennium Falcon we've been almost everywhere this year:
A Google Developer Day, TedX Brighton (who could forget the Mongolian Flute Beatboxing), an Amazon App Summit, Interact 2015, Google Codelab, UX London and it's quirky south coast cousin UX Brighton.
Phew. We also had some Lean Coffee with the Happy Startup explored the Brighton Digital Catapult (not as dangerous as it sounds) and we were involved in a number of Brighton Mobile Development meet-ups. Wowzers.
Multi-award winning app developers
When not moving offices, visiting other people's offices or frequenting Coggins & Co (best burgers in Brighton) we've been hard at work producing some top notch apps.
Our lowcostholidays app won another award just a few weeks back and we've also done new work for BBraun, Land Rover, Kings Colleges, Morrisons, Parexel the Good Fish Guide and continued on exisiting projects with Balamii, Towers Watson & Ziffit.
Perhaps most excitingly we've branched out into TV apps and we're currently working on a tvOS & Android TV project for Fruitmedia.
Ideas
Our new blog has been pretty lively too. We got our hands on a fair few new products including; the Amazon Fire Phone, the new iPad Pro, the hudl2 and we even took an Apple Watch to the supermarket.
Our new foray into TV Apps has led to a splurge of related posts including a look at four apps maximising UX on Apple TV and some top tips for building Android TV apps.
We've also reminded faithful to our development community with an avalanche of posts on subjects such as Communicating between two devices using WebSockets, IBDesignable and IBInspectable with CoreGraphics, Calling RESTful APIs with Retrofit and many more besides.
Also, our ever popular xliff translator continues to serve developers around the globe.
Thinking time
We've also taken some time to chew over some bigger challenges.
In March we explored how Mobile is reshaping the Travel Industry and October we attempted to answer the eternal question: How much does an app cost? (Spoiler: somewhere between a piece of string, a two-bed terrace in Carlisle and a five-bed townhouse in London).
We also asked the questions (though with less angst than the titles suggest) - Why build a TV app? and Why blog?
All in all, it's been a top year here at Brightec and we can't wait for 2016 - we've got big plans!